I would say you are very responsive to my needs. You are extremely knowledgeable , have the parts and necessary tools on your trucks, and keep me informed as to when you will be here. Larry Bussard
5% off first time plumbing replacement
10% off first time drain cleaning
15% off first time plumbing repair
Not to be combined with other discount offers. Does not apply to evaluation. May only be used once per individual customer.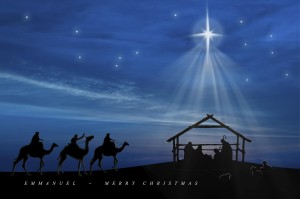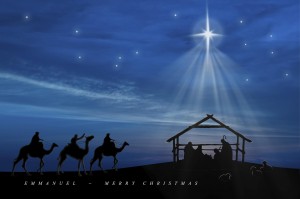 We'd like to with you and your family a very Merry Christmas. We hope you have a wonderful weekend filled with lots of laughs, whether you're attending a party or hosting one.
If you're looking for ways to celebrate the season right down to the last minute, there are still some fun things going on in Frederick County.
Watch Silver Bells at Way Off Broadway Dinner Theater
View the beautiful lighted sailboats at Carroll Creek floating light installation, "Sailing through the Winter Solstice."
Take a carriage ride from Talley Recreation Center, Fridays 5-9 pm, Saturdays and Sundays 4-8 pm. $10 per person (children 2 and under are free on parent's lap) *Pre-Registration is recommended by calling 301-600-1492 on weekdays or 301-600-1450 on weekends.
Finish your shopping in Downtown Frederick.  Drink hot cocoa and eat s'mores at stations throughout downtown, and ride on a free trolley that runs every 15 minutes (3-9 pm).
Ride the Walkersville train with Santa. This will be the last weekend to visit Santa on the train. Adults $16, seniors $15, children 1-12 are $13.  Everyone gets free hot chocolate and Uncle Ralph's cookies in the museum afterwards. Reservations can be made by calling 301-898-0899.
Merry Christmas to you all. May you have a save and happy holiday!
We at Putman Plumbing are sending up many prayers for southern Texas residents affected by Hurricane Harvey. Although Frederick County is many miles away, we'd like to share some ways you can help Texas flood victims without leaving your home.
Hurricane Harvey Relief Fund
Houston Mayor Sylvester Turner has established this fund that will accept tax deductible flood relief donations for victims. To donate, click here.
Facebook Donations
At the top of your Facebook feed, you'll notice a box encouraging you to donate to those affected by the storm. Facebook will match every dollar donated through their site, up to $1 million. Funds will go to the Center for Disaster Philanthropy's Hurricane Harvey Recovery Fund to support rebuilding efforts.
Salvation Army
Salvation Army is a trusted relief organization offering physical, emotional and spiritual care to survivors and relief workers in Texas. Click here to donate to Salvation Army.
Red Cross
The Red Cross needs funds to feed, clothe and house displaced Texas residents. You can donate on their website here.
Red Cross Blood Drive
The Red Cross is conducting an emergency blood and platelet drive to aid flood victims. You can donate in various locations around Frederick County, including Frederick and Middletown. To find the location closest to you, click here.
Send Diapers
Some relief organizations don't supply displaced families with diapers. The Texas Diaper Bank is collecting diapers and wipes to provide to families with young children. You can ship them to: 5415 Bandera Road, Suite 504, San Antonio, Tex., 78238, or donate cash on their website.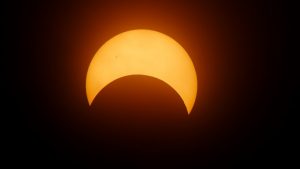 It's been 99 years since a total solar eclipse passed through the United States. This Monday, August 21, the moon will cover 80% of the sun in Frederick County. It's a once in a lifetime opportunity for children and adults to experience, so try to be outdoors when it happens — if you have safe viewing glasses of course.
How Can I Safely View the Eclipse?
For viewing safety advice from NASA, click here. Because looking directly at the sun can damage the eyes, it's important to watch through special-purpose solar filters such as eclipse glasses that are CE and ISO certified or special filtered telescopes. Make sure the glasses you have are either Rainbow Symphony, American Paper Optics, Thousand Oaks Optical, TSE 17 or Baader Planetarium.
Don't look up at towards the sun before looking through a solar telescope or wearing the eclipse glasses. You must not uncover your eyes from a solar lens at all during the eclipse. When you're ready to remove the glasses, look away from the sun and then take them off.  And don't look through a camera, a traditional telescope or binoculars — they can all still damage your eyes.
When Will the Solar Eclipse Happen in Frederick County?
The peak time that the moon will be cover the sun will be at 2:43 pm. The moon and sun will first "touch" at 1:18 pm and will part ways at 4:02 pm.
Where Can I Watch the Eclipse?
Urbana Regional Library: From 2:30-3:30 pm in the Anthony M. Natelli Community Room, you can watch the eclipse with safe solar glasses provided, while supplies last.
Maryland Science Center Observatory:  From 12-4 pm there will be a party for safe viewing. The party is free with admission to the science center, and includes sun-themed activities for families.
All of us at Putman Plumbing hope you enjoy the eclipse. Be safe and spend the day with your family. Call us if you have any plumbing problems!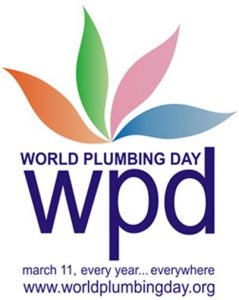 As spring approaches and the weather gets warmer, we're more likely to reach for a nice cold glass of water. Next time you take a drink, think about how lucky you are to have clean drinking water and safe, working plumbing in our homes.
This Saturday, March 11th is World Plumbing Day, a day established to shine light on the importance of plumbing throughout the world. In the United States, there are more than 18,000 municipal wastewater treatment facilities serving 75% of our population. We have a public drinking water system which supplies clean, treated drinking water to 90% of U.S residents. In many third-world countries, they aren't so lucky.
This weekend, try to think of ways that you can spread the word about the importance of water conservation. While it's true that one person can't change the world, every little bit of awareness helps.
Thank a Plumber
The World Plumbing Council's mission is "To promote the role of plumbing in improving public health and safeguarding the environment by uniting the World Plumbing Industry for the benefit of all." There are plumbers throughout the world who have chosen a career that provides sanitary plumbing and clean water in their communities. So next time you see a plumber, thank them for making your comfort their priority.
Have a Conversation About Water Conservation
Talk to the kids in your life about how lucky they are to have a working toilet and clean drinking water, and teach them not to waste water. They can learn the importance of taking shorter showers, and that they shouldn't leave the water running while brushing their teeth.  Kids should be taught that the hose can't be left on all day while playing in the yard because that water has other important purposes. And when your kids are doing chores, tell them not to run the dishwasher until it's full of dishes and and to use the correct washing machine setting when doing laundry. When they learn at a young age about the importance of water conservation, it will stick with them for life.
Buy Energy Efficient Appliances
When you're shopping for appliances, consider high efficiency water heaters, dishwashers and washing machines that use less water.  Not only is this better for our Earth, but you'll enjoy lower water bills!
We at Putman Plumbing in Middletown are so happy to help homes, schools, and businesses have clean water and working restrooms. We enjoy doing our jobs, and we hope you'll help us to spread the word about the importance of plumbing and clean water in our world.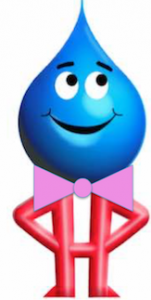 October is Breast Cancer Awareness Month, and here at Putman, we're proud to show our support. We're raising money throughout the month to help those suffering from the terrible disease.
Any time our technicians provide plumbing service in October, they'll be wearing pink bowties. And for every service call, Putman will donate $10 to the Bettie Jane Cancer Foundation, a non-profit foundation established in 2011 to help cancer patients in Frederick County get the treatment they need.
So if you've been dealing with an annoying faucet drip, a clogged toilet, or need a new water heater, call us this month to make an appointment. You'll get the best plumbing service around and know you'll be helping a brave breast cancer fighter through her battle.
Contact us to make an appointment today!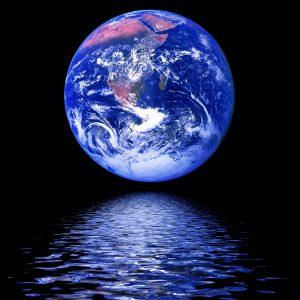 Earth Day is Friday, April 22, and we're hoping that all the students in Frederick County this week are learning about ways to conserve water as well as the importance of clean water on our planet. To reward kids who are making efforts at home to conserve water, we're sponsoring a Water Savers Art Contest.
Children may draw, color, or glue things on a poster that shows ways they can conserve water (all posters must be no larger than a standard poster-board).
Examples include:
-Never leave water running while brushing your teeth.
-Take shorter showers.
-Play in the sprinkler as it waters the lawn.
-Fully load the dishwasher before running it.
-Use energy-efficient appliances such as washing machines, dishwashers and tankless water heaters.
The purpose of this contest is to allow local children to show off their artistic talents while displaying their families' commitment to conserving water.  One winner from each of three different age groups will win a $50 Barnes and Noble Gift Card, and the winners' posters will be displayed in Putman's offices. Age groups include Grades K-2, Grades 3-5, and Grades 6-8.
Entries must be delivered by May 31 to Putman Plumbing at 3596 Colebrook Ct, Middletown, MD. Or if you need us to come pick it up, just call us at 301-371-4395 and we'll send one of our trucks over.
We look forward to seeing some wonderful posters from young conservationists in our community!
Official Rules:
All entries must be submitted with the following information attached or clearly displayed on the back
of the poster:
Artist's first and last name
Grade of artist and name of school attending
Parents' names
Parents' telephone number
Parents' email address
Winners will be selected for both artistic skills displayed as well as portrayal of their water saving methods.  The decisions of the judges are final. Winners will be contacted to receive their gift cards and participate in a photo session with their winning poster.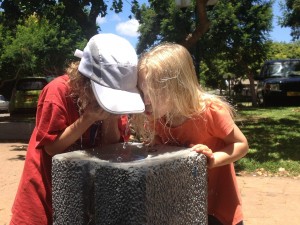 We are lucky here in Frederick County and throughout the U.S. to have working plumbing and clean drinking water in our homes. This Friday, March 11th is World Plumbing Day, a day to promote awareness about the important role that quality plumbing plays in our country and the rest of the world.
In the United States, there are over 18,000 municipal wastewater treatment facilities serving 75% of our population, while the remaining 25% use septic and other on-site systems. We also have a public drinking water system that provides treated drinking water to 90% of U.S residents. It's important that we don't take this luxury for granted, as those in third-world countries do not have clean water to use for cooking, drinking, and washing their hands.
What Can You Do?
The World Plumbing Council's mission statement is "To promote the role of plumbing in improving public health and safeguarding the environment by uniting the World Plumbing Industry for the benefit of all." Plumbers all over the world work hard every day to provide basic necessities to needy populations, and it's important to recognize their efforts. Thank the plumbers around you, and do your part by conserving water and energy.
Teach Water Conservation
Awareness starts with our youth, so you can teach the children around you to appreciate the clean water they have.  Teach kids in schools and in your home that water is too precious to be wasted. Tell them to take shorter showers and not to leave the water running while brushing their teeth. Let them have fun playing in the sprinkler, but only while it's also working to water the lawn. When doing their chores, make sure kids are fully loading the dishwasher before starting it, and to use the correct washing machine setting when doing loads of laundry.
Take Advantage of Energy Efficient Appliances
Energy efficient appliances have come a long way in the past few years to reduce not only water usage but also power usage.  When you're ready to purchase new appliances, consider buying high efficiency water heaters, dishwashers, washing machines and boilers to use less water and lower your bills.
Participate in the World Plumbing Day Poster Contest
Your child is invited to participate in an international poster contest that could win him or her money for the school and the student. To download the poster and see rules, click here. 
We at Putman Plumbing in Middletown are so happy to help provide clean water and sanitary conditions in homes, schools, and businesses throughout our area. We thank you for your business, and hope you'll do your part to promote the importance that quality plumbing plays all over the world.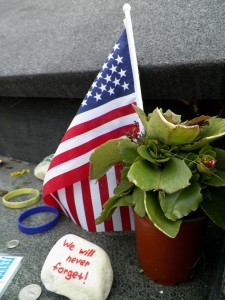 It's been 14 years since thousands of Americans lost their lives in a horrific act of terrorism. Today, we remember those who died, and thank all of our soldiers who continue to fight for our freedom. But it's not just today that we should be showing our appreciation for all that our military does to keep us free.
There are ways to say "Thank You" to soldiers and veterans all year long. The National Remember Our Troops Campaign offers ideas for ways to volunteer in your community. Here are a few ideas that they give on their website:
 Print certificates of thanks and give them to local military personnel.
Send a Thank You card to a service member overseas.
Give a Get Well Soon card to a hospitalized veteran.
Host a fundraiser to raise money for homeless veterans.
The most important thing is to show that you haven't forgotten about the sacrifices these brave men and women have made.
Find out more about how you can help on the NROTC website.
Today and every day, Putman Plumbing thanks all the soldiers and veterans in Washington County, Frederick County, and throughout the world for our freedom. May God bless America, and each and every one of you.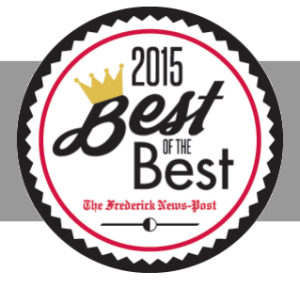 We'd like to thank our valued customers for nominating us as one of the Top 5 Plumbers in the Frederick News-Post 2015 Readers' Choice Best of the Best! Our goal with each service call is to come away with one more satisfied customer, so knowing we've done that time and time again is truly a blessing.
We hope you will help us to make it to the top! To vote for Putman Plumbing, you can cast your vote at 
fredericknewspost.com/BOB
. And while you're there, vote for your favorite Frederick County businesses in other categories.
Winners will be announced 
September 30th
in the Best of the Best newspaper insert, so stay tuned!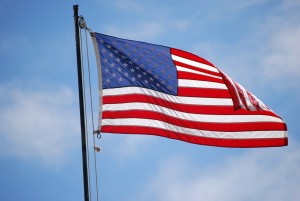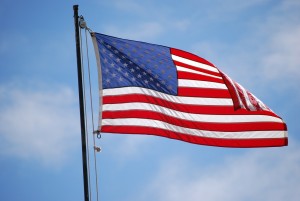 As we enjoy great food and fireworks with friends this 4th of July weekend, let's not forget the reason we are able to celebrate our independence. Many brave men and women fought for our freedom in 1776, and our military today is still fighting to keep us free. We at Putman Plumbing would like to thank all of those brave soldiers, and hope you will do the same.
If you plan to display a flag at your residence or business, please be sure to follow proper US flag etiquette:
The flag should never be dipped to any person or thing. It is flown upside down only as a distress signal.
The flag should not be used as a drapery, or for covering a speaker's desk, draping a platform, or for any decoration in general. Bunting of blue, white, and red stripes is available for these purposes. The blue stripe of bunting should be on the top.
The flag should never be used for any advertising purposes. It should not be embroidered, printed, or otherwise impressed on such articles as cushions, handkerchiefs, napkins, boxes or anything intended to be discarded after temporary use.
The flag should never be used as a receptacle for receiving, holding, carrying or delivering anything.
When the flag is lowered, no part of it should touch the ground or any other object; it should be received by waiting hands and arms.
To store the flag, it should be folded neatly and ceremoniously.
When it is displayed from the same flagpole with another flag – of a state, community, society or Scout unit – the flag of the United States must always be at the top (except that the church pennant may be flown above the flag during church services for Navy personnel when conducted by a Naval chaplain on a ship at sea).
When the flag is displayed over a street, it should be hung vertically, with the union to the north or east. If the flag is suspended over a sidewalk, the flag's union should be farthest from the building.
When flown with flags of states, communities, or societies on separate flag poles of the same height and in a straight line, the flag of the United States is always placed in the position of honor – to its own right. The other flags may be smaller, but none may be larger. No other flag ever should be placed above it, and the flag of the United States is always the first flag raised and the last to be lowered.
We hope you'll find lots of fun things to do this weekend. Check out Frederick's 4th Independence Day Celebration. We hear they have a great fireworks display, and they're even holding bathtub races down Culler Lake. Sure sounds fun to us!