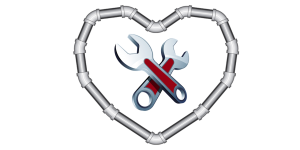 From this day forward, the first Wednesday in May will always be known as National Skilled Trades Day. City Machine Technologies started working to establish this day as they began noticing an increasing labor shortage of mechanically inclined workers, and wanted to increase awareness about the ample opportunities there are in skilled trade jobs.
A Shortage of Skilled Trade Workers
According to Forbes, more than half of skilled trade workers are nearing retirement age. Considering that only 1 in 5 students graduating high school students are showing interest in trade jobs, these positions will be hard to fill in upcoming years, leading to a shortage of plumbers, HVAC workers, and other mechanically inclined employees. In fact, 62% of employers in the trade industry have reported struggling to fill important skilled trade positions.
As parents continue to encourage their children to attend traditional college, many students forget to consider the value of a career in skilled trades. Students who choose to train instead for a career in plumbing or another trade enjoy the benefit of almost guaranteed job placement, excellent pay and benefits, and little to no college debt. (And let's face it, plumbers will never be replaced by computers and robots!).
Tips for Celebrating National Skilled Trades Day
If you're an educator, consider doing these things to create awareness about plumbing jobs and other skilled trades:
Let students know about vocational training options in our community. Reach out to training schools to see if they can come and discuss career options, or perhaps host a career day.
Talk to parents or send information home about the value of vocational careers. Encourage them to support their children who are considering a career in plumbing, HVAC, or other manual labor industries.
Have a "Dress Up as Your Favorite Skilled Trades Worker" Day or take a field trip to watch skilled tradesmen on the job.
Frederick County Plumbing companies and other local skilled trade businesses can celebrate by:
Spreading the word about the benefits of learning your trade. Contact radio and TV stations and newspapers and talk about it.
Hosting an open house at your place of business for students interested in working with you.
Buying snacks or lunch for your employees.
Writing blogs and profiles about your employees outlining why they chose the career they did and what they've gained from it.
Middletown community members can celebrate by:
Giving a discount for skilled tradesmen in uniform at your restaurant or store.
Teaching your children that college isn't for everyone, and that a job as a plumber may be a great choice!
Putman Plumbing is Proud to Support our Current and Future Skilled Tradesmen
We always encourage our employees to spread the word about opportunities in the skilled trades industries. If you have any questions about working in the plumbing industry, give us a call.
For more information and resources, visit www.cmtcompanies.com/national-skilled-trades-day.