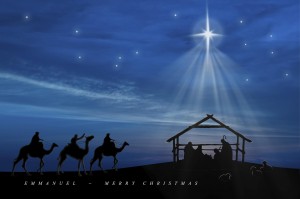 We'd like to with you and your family a very Merry Christmas. We hope you have a wonderful weekend filled with lots of laughs, whether you're attending a party or hosting one.
If you're looking for ways to celebrate the season right down to the last minute, there are still some fun things going on in Frederick County.
Watch Silver Bells at Way Off Broadway Dinner Theater
View the beautiful lighted sailboats at Carroll Creek floating light installation, "Sailing through the Winter Solstice."
Take a carriage ride from Talley Recreation Center, Fridays 5-9 pm, Saturdays and Sundays 4-8 pm. $10 per person (children 2 and under are free on parent's lap) *Pre-Registration is recommended by calling 301-600-1492 on weekdays or 301-600-1450 on weekends.
Finish your shopping in Downtown Frederick.  Drink hot cocoa and eat s'mores at stations throughout downtown, and ride on a free trolley that runs every 15 minutes (3-9 pm).
Ride the Walkersville train with Santa. This will be the last weekend to visit Santa on the train. Adults $16, seniors $15, children 1-12 are $13.  Everyone gets free hot chocolate and Uncle Ralph's cookies in the museum afterwards. Reservations can be made by calling 301-898-0899.
Merry Christmas to you all. May you have a save and happy holiday!