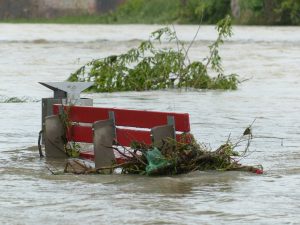 We at Putman Plumbing are sending up many prayers for southern Texas residents affected by Hurricane Harvey. Although Frederick County is many miles away, we'd like to share some ways you can help Texas flood victims without leaving your home.
Hurricane Harvey Relief Fund
Houston Mayor Sylvester Turner has established this fund that will accept tax deductible flood relief donations for victims. To donate, click here.
Facebook Donations
At the top of your Facebook feed, you'll notice a box encouraging you to donate to those affected by the storm. Facebook will match every dollar donated through their site, up to $1 million. Funds will go to the Center for Disaster Philanthropy's Hurricane Harvey Recovery Fund to support rebuilding efforts.
Salvation Army
Salvation Army is a trusted relief organization offering physical, emotional and spiritual care to survivors and relief workers in Texas. Click here to donate to Salvation Army.
Red Cross
The Red Cross needs funds to feed, clothe and house displaced Texas residents. You can donate on their website here.
Red Cross Blood Drive
The Red Cross is conducting an emergency blood and platelet drive to aid flood victims. You can donate in various locations around Frederick County, including Frederick and Middletown. To find the location closest to you, click here.
Send Diapers
Some relief organizations don't supply displaced families with diapers. The Texas Diaper Bank is collecting diapers and wipes to provide to families with young children. You can ship them to: 5415 Bandera Road, Suite 504, San Antonio, Tex., 78238, or donate cash on their website.