They become a member of your family! Jane Cohen
5% off first time plumbing replacement
10% off first time drain cleaning
15% off first time plumbing repair
Not to be combined with other discount offers. Does not apply to evaluation. May only be used once per individual customer.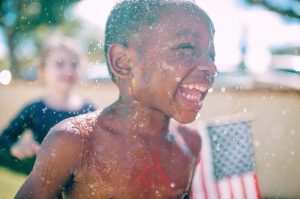 Now that Frederick County schools are out, the kids are playing in sprinklers, eating more food at home and creating a lot more laundry for mom and dad. These are all par for the course for summer, but they're also things that can cause potential plumbing problems. Find out how to prevent some of the plumbing problems that can happen when the kids are home, and if you can't prevent them, call us!
High Water Bills
Filling up pools and washing the car with the hose are all classic summer activities. But if you don't keep an eye on how long the outside water has been on, it can really drive up your water bill. Remind the kids not to splash too much water out of the pool, and set a timer when they're playing in the sprinkler. If your teenagers are washing their cars with the hose, teach them to turn the water off while they're soaping up the car.
Sink Clogs and Garbage Disposal Problems
Your kitchen sink will take a beating with more cereal being poured down the drain and scraps being grinded in the garbage disposal. Remind your kids not to pour food down the drain since it can cause clogs, and that they shouldn't put hard things like apple cores, orange peels, or chicken bones down the garbage disposal. In fact to play it safe and avoid plumbing problems while young kids are home, you might want to tell them to put all food scraps in the trash.
Non-Flushable Items in the Toilet
Clogged toilets are a big concern in summer just because everyone is flushing the toilet all day. It's important for kids to know how much toilet paper is appropriate to use, so tell them they only need 6 squares or whatever you decide is appropriate. And while flushable wipes are very popular these days, they don't dissolve in water like regular toilet paper so make sure to tell everyone not to flush more than one at a time since they can clog the toilet. It's also a good idea to remind girls not to flush any feminine products.
Washing Machine Problems
With all the baseball games and time spent at the beach or in the sandbox, a lot of dirt and sand will be going through the washing machine this summer. To avoid the washing machine from breaking or leaking, rinse as much debris as possible out first, and also check pockets for gum, candy, and other sticky stuff. This is not a good time of year to have to run to the laundromat!
Call Putman Plumbing if You Have Any Summer Plumbing Problems!
Enjoy your extra time with the kids this summer, and if you do have any problems, let us know!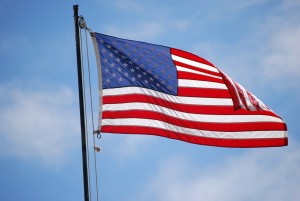 Memorial Day weekend marks the first weekend of summer. As we enjoy barbecues and fun parties, let's not forget the real reason we're celebrating: to honor the brave men and women who traded their lives for our freedom. We will be forever grateful for their sacrifice.
If you're planning to host guests in your home this weekend, plumbing problems are likely to happen. With more people using the garbage disposal, sinks and toilets, it's just par for the course. But there are some things you can do and encourage guests to do during their stay to avoid some plumbing issues from happening.
Don't put hard things or stringy scraps in the garbage disposal. Bones and rinds are too hard for the blades and can break the disposal, and strings from celery and other vegetables can wrap around blades and slow the disposal down. If your disposal does overheat and get jammed, look on the disposal under the sink and find the red "reset" button. Hopefully it will start working. If not, call Putman Plumbing!
Don't pour grease, fats, and oil into the kitchen sink. These things may go down in liquid form but they will harden and eventually clog pipes.
Don't put flushable wipes in toilets. One here or there might be fine, but too many of these can ball up and clog your pipes and even municipal sewer pipes. It's best to keep them out of the bathroom when guests are there.
Encourage guests to space their showers out. Since your water heater doesn't have the capacity to heat 7 or 8 showers in a a row, this will allow your own family and your guests to avoid the shock of freezing cold water.
Have a Safe and Fun Memorial Day from Putman Plumbing!
If you need any plumbing help for your Frederick County home after the weekend, be sure to give us a call.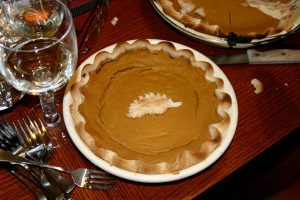 Putman Plumbing is thankful for another year in business, and that's all because of our faithful customers like you! We're also thankful to have modern plumbing in our country including comfortable toilets, private warm showers, and clean drinking water. These are luxuries that not everyone has, so we should all be thankful for them. (To get a better understanding of how fortunate we are to have the bathrooms we do, check out this article published last week on World Toilet Day).
We wish you and your family a happy Thanksgiving filled with great food and warm memories. Here are just a few reminders to avoid plumbing problems this weekend so you don't end up with a big mess with a house full of guests:
Don't pour oils or cooking grease down the drain because they can harden and clog pipes. Instead, pour them into a can and after it hardens, throw it away. Use a paper towel to wipe any grease left out of pans and dishes before you wash them.
Scrape rice, bread, other foods that swell up into the trash can. If you pour them in the drain, they'll expand and cause clogs.
Don't put turkey bones and skins, peelings from onions or celery, or anything else hard like pumpkin rinds into the garbage disposal as they could dull the blades and even break it.
Support Small Business Saturday
If you plan to do some holiday shopping this weekend, please support your local Middletown and Frederick County businesses!
Happy Thanksgiving from all of us at Putman Plumbing! If you have any plumbing problems, give us a call.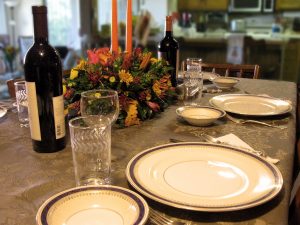 If you're hosting a big dinner for Thanksgiving, you probably already have a lot on your plate (see what we did there?). But besides grocery shopping and planning where out of town guests will sleep, you should also make sure no big problems will come up with a house full of people. If you notice any of these problems, have a licensed plumber in Middletown check them out well before your guests arrive.
Stopped Up Toilets
If you're already having to flush twice to get everything down your toilet, imagine how much flushing that will be all day long on Thanksgiving day – and it could possibly overflow. There's a reason why your toilet is stopped up. Flushable wipes could be balled up in your pipes (they aren't really that flushable, after all).  And if any parts in your tank are broken, there may not be enough water getting to the bowl to wash everything down. A Frederick County plumber can take a look and fix the problem to avoid a big mess.
Cold Showers
Is your water running cold after three people in your family take showers in the morning? Imagine how cold your guests will be when you add them to your household. There could be sediment buildup in the bottom of your hot water heater that's preventing your water from getting as hot as it should, and a plumber can drain that for you. Or if your hot water heater is around 10 years old, you may consider having a new hot water heater installed before guests arrive.
Clogged Drains
Lots of stuff will be going down your kitchen sink and garbage disposal on Thanksgiving (although you shouldn't pour fats, grease, or chunky foods into your drain, and no bones in your disposal). If you already notice that your kitchen sink is draining slowly, it could end up completely clogged during your big dinner. Liquids should flow straight through when you pour them down the drain, so if it's taking a few minutes for them to disappear, call a plumber now to clear the problem.
Dripping Faucets
Your water bill will certainly go up when you have extra showering, flushing, hand-washing, and cooking going on. If you already notice a leaky faucet anywhere in the house, it's worth it to call a plumber now to fix it so that doesn't add to the bill. A trained plumber can tell you if it's time to replace your faucet and have it fixed before your turkey is in the oven!
Putman Plumbing is happy to help you get prepared so you can enjoy your Thanksgiving and the rest of the holidays. Just give us a call!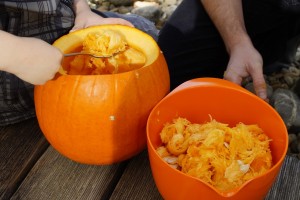 Carving jack-o-lanterns is a favorite Halloween activity for lots of Frederick County families. But a common misconception is that it's okay to put pumpkin guts down the garbage disposal or drain. The slimy, stringy pulp can harden and cause clogged drains, and can get wrapped around the garbage disposal blade and cause damage. And just as no nuts should ever go into your disposal, seeds are also too solid to be ground up.
When Halloween is over, it's also not a good idea to chop up your jack-o-lanterns and put them down the garbage disposal. Just like watermelon or honeydew, pumpkin rinds are too hard and tough for blades to chop up, so it's very likely that you'll have to call a plumber to fix or replace your garbage disposal.
What should I do with pumpkin seeds, pulp and rinds?
Before you start carving, lay out a newspaper under your pumpkin and then grab a bowl. Scoop the pulp and seeds into the bowl and catch the extra stuff on the newspaper. When you're finished, throw all the pulp into the trash can or into your compost pile. For a special treat, rinse the seeds and lay them on a cookie sheet, sprinkle them with salt and bake at 325 for about 25 minutes.
If you compost, it will take a whole pumpkin quite a while to disappear, so cut it into pieces if you want it to rot down quicker. If you don't normally compost, here's a guide to help you get rid of your pumpkin.
Have a Happy Halloween!
We hope you and your family have a safe Halloween and enjoy lots of tasty treats. If you find yourself in a sticky plumbing situation, one of our professional plumbers from Putman Plumbing will be there to save you. Just give us a call.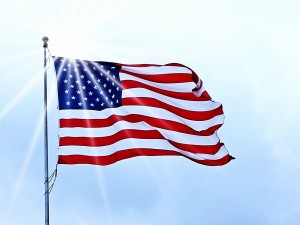 This weekend as we enjoy pool time and good food with friends, let's not forget the real reason for Memorial Day: to honor those who gave their lives for our freedom. We're so thankful we have the freedom to own and run a business we love, and we owe so much gratitude to the brave soldiers who fought for us.
If you're hosting a barbecue this weekend and have a lot of people in your home, you're more likely to have plumbing problems. Here are some proactive things you can do to avoid having issues:
The garbage disposal. Don't put hard things like bones and rinds in it as they are too hard for the blades and can break the disposal. Also, don't put stringy foods like celery in it as the strings can wrap around the blades and slow it down. Quick tip: If your disposal does get something in it that causes it to overheat and quit working, look under the disposal itself for a red "reset" button. Hopefully it will start working again. If not, call Putman Plumbing!
The kitchen sink. Don't pour grease, oil or any foods into the sink. Grease and oil will harden and cling to your pipes, leading to a clog. Food will do the same thing, especially if they swell.
Toilets. Don't keep wet wipes or even "flushable wipes" near the toilet, since it's hard to monitor how many will be flushed. Too many wipes can ball up and cause a clog in your pipes.
The water heater. If you have guests staying at your house taking showers back to back, there's likely to be someone who ends up with cold water. Encourage them to space out their showers, or for someone to shower at night.
Have a Safe Memorial Day from Putman Plumbing!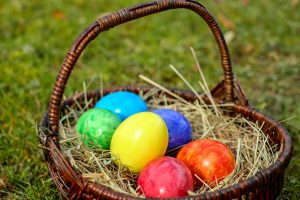 As you begin to plan next week's Easter celebration, you're probably excited to get together with family and share a wonderful meal. But in order to prevent having to call a plumber on Easter, make sure you know what should and shouldn't go down the garbage disposal. You can get on top of plumbing problems from the start by cleaning your drain before guests arrive. Pour a cup of baking soda followed by a cup of white vinegar into each drain to make a foam taht will eat away buildup inside your drains.
Easter Egg Shells
Eggs have a membrane inside the shells that can shred and form a web that captures other foods and liquids that go into your drain pipe, which can cause clogs. The membrane lining can also wrap around the garbage disposal's shredder, causing it to malfunction. So stick those shells in the trash after your egg hunt.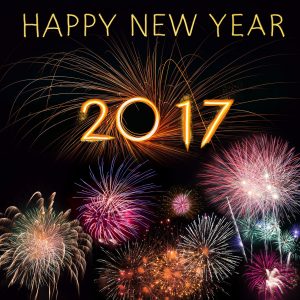 Are you setting goals to be healthier in the New Year? Maybe to drink more water, eat more fruits and vegetables and get more exercise? Well, just as it's important to improve yourself, you should also be thinking of ways to improve your home. Making some changes to your home's plumbing can make you feel like you're doing your part in conserving water while also lowering your bills in 2017.
Switch to a More Efficient Toilet
Nearly 30 percent of your home's indoor water use comes from the toilet. If you have an old toilet that uses more than 1.6 gallons of water per flush, it's a good time to replace it with a high-efficiency or low flush model that uses only 1.28 gallons per flush.  You could also consider a dual-flush toilet which has separate flush buttons for liquid and solid waste.
Buy a Low-Flow Showerhead
Many older showerheads use at least 2.5 gallons of water per minute, which can really add up if you have a lot of people in your household. Purchasing a new ultra low-flow showerhead can save half a gallon of water per minute, resulting in big savings on your water bills as well as on your energy bills due to less demand on your water heater.
Update Your Water Heater
According to Energy.gov, the second largest energy expense in your home is the water heater (heating and cooling is first). A new energy efficient water heater might dent your pocketbook when you make the initial purchase, but the savings you'll see on bills in upcoming years will be worth it. You can also enjoy tax incentives of buying an Energy Star certified water heater. Talk to one of the plumbers at Putman Plumbing to find out more.
Fix Leaks and Drips
You could be spending much more on your water bill than you need to just by letting that annoying faucet continue to drip. Have a licensed plumber come and take a look at dripping faucets and examine any places in your pipes where you suspect leaks. You'll appreciate the savings after you get those fixed.
Putman Plumbing Wishes You a Happy New Year
As we end 2016, we feel blessed to have worked with long-term and new customers throughout this past year, and we look forward to seeing what the New Year will bring to our business! From all of us at Putman, have a safe and very happy New Year!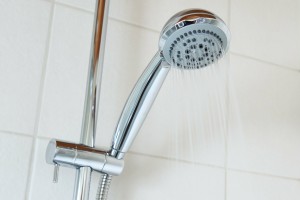 Still trying to think of what to buy someone special, but don't want something that will lose its novelty after a month? The perfect gift should last much longer, so consider adding some luxury to your Frederick County home with some plumbing upgrades.
Every Morning at the Spa
Skip the gift certificate to the spa and let your wife enjoy a massage every morning with a new shower head, or have a nice big soaking tub installed.
No More Bending Down to Brush
Traditional counter tops are made for shorter, or at least average height, people. If your husband is 6'4″, chances are he has to bend way over to shave or brush his teeth. Invest in a nice tall vanity that will make his morning routine much more comfortable.
Softer Water
Tired of cleaning that buildup off of your shower stall walls? The same hard water that causes that grime could also be the reason for the speckles all over your dishes. The minerals in hard water contains high levels of minerals that leave buildup and even keep your dishwasher from working its best. A water softening system can reduce mineral levels for cleaner water. Have a whole house water softener installed as a gift!
Clean Drinking Water
Has your mother-in-law been filling up the same filtered water pitcher for years? She may love to fill up her glass of clean water straight from the faucet. Ask her if she'd like to have a filtering system installed under her kitchen sink. Putman Plumbing can recommend a system that will fit into her cabinet perfectly.
Our staff of knowledgeable plumbing experts and technicians would love to help you think of the perfect gift for Christmas. Just give us a call and we can discuss and install a touch of luxury that your loved one will appreciate for years to come!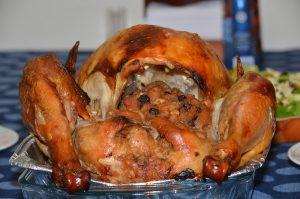 Putman Plumbing has been blessed with another year of wonderful business, and that's all because of our customers! Whether your day includes watching the Macy's Parade, playing football with the kids or grandkids, or just enjoying delicious food, we hope it's filled with lots of laughs and new memories with loved ones.
Just a reminder as you prepare to cook your dinner, you can avoid problems with your garbage disposal and drains by following a few guidelines:
Don't pour oils or fatty liquids down the drain. They will surely clog your pipes! Instead, pour oils and fats into a can and after it hardens, throw it in the trash. Then use a paper towel to wipe residual grease out of pans and dishes before you wash them.
Scrape foods like rice and breads that swell up into the trash can. If you pour them in the drain, they'll expand just as they do in your stomach, and that can slow down your drain and even cause clogs.
Your garbage disposal was really made for small, soluble bits of food. So don't put skins, peels from vegetables, or hard fibrous scraps into the garbage disposal.
Happy Thanksgiving from all of us at Putman Plumbing! We are truly thankful for your business!