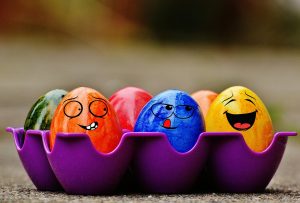 It looks like we'll have beautiful weather for Easter this year in Frederick County. We hope you enjoy time with family while celebrating Jesus' resurrection!
If you want to prevent having to call a plumber while hosting guests this year, make sure you know what should and shouldn't go down the sink and garbage disposal. As a preventative, pour a cup of baking soda followed by a cup of white vinegar into each drain to make a foam formula that will eat away at any buildup inside your drains.
Egg Shells
Membranes inside of egg shells can form a web that captures other foods and liquids that go into your drain pipe. This can cause clogs, not to mention that the membrane lining can also wrap around the garbage disposal's shredder and cause it to malfunction.