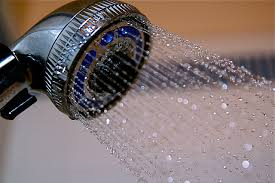 If 2020 is the year that you'll be following healthier eating habits and exercising more, that's great. But you should also keep in mind some things you can do to protect your home and save water.
Be Proactive About Plumbing Problems
As soon as you notice a leaking faucet, see water around the toilet, or hear a weird sound coming from your water pipes, call Putman Plumbing. What seems like small issues can quickly turn to big problems that can result in damaged pipes or flooring, and high water bills.
Warm Your Pipes
Here in Maryland, winters are no joke. If you don't have insulating sleeves for pipes located around the perimeter of your home and you haven't had a burst yet, you're lucky. Purchase them now and get your pipes wrapped to prevent a major headache.
Be Nicer to Your Garbage Disposal
Garbage disposals are not meant to grind hard bones, fibrous vegetables or fruit rinds since they can all damage the blades. And you're also not supposed to pour oil or grease down since it will solidify and cling to the drain pipes. We love to have your plumbing business, but these are things you can definitely avoid just by being more careful.
Save More Water
Not only does using less water lower your water bill, but it's so much better for the planet! So don't let the faucet run while you're brushing your teeth, make sure the dishwasher is full when you run it, switch to low-flow shower heads, and buy eco-friendly appliances whenever possible!
Have Your Water Heater Flushed  Once a Year
It's easy to forget about the water heater because it's out of sight, but it's important to have a professional plumber in Middletown flush it once a year to remove the sediment buildup. This can improve your water heater's lifespan and help it run more efficiently.
Only Flush Toilet Paper Down the Toilet
This seems easy to remember, but even Kleenex and flushable wipes can ball up in your plumbing system and cause clogs because they don't disintegrate the way toilet paper does. Remind everyone in your family that no paper towels, feminine products, or anything else besides TP goes in the toilet.
Schedule a Plumbing Inspection
There are some things plumbers find that the average homeowners don't. We will come out and inspect your system for leaks, clear your drains and let you know if there are concerns you should pay attention to. Preventative plumbing is a great investment to help you avoid expensive issues in the future.
Call Putman Plumbing to Schedule Your 2020 Plumbing Inspection!
Whether you suspect a leak or clog, or you just want things checked out to make sure there are not problems, call us! We'd be happy to help your plumbing system stay healthy in the New Year!