They do great work and are very friendly. Norma Gray
5% off on replacement OR
10% off drain cleaning OR
15% off repair
On your first service experience with us. Not to be combined with any other discount/offers. Does not apply to evaluation. May only be used once per individual customer.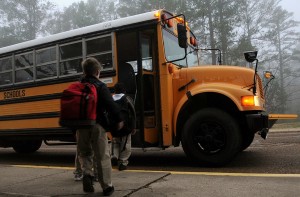 With the kids back in school and pools getting ready to close, summer is officially coming to an end. Before we move on to pumpkins and mums, take a look at a few ways you can ensure problem-free plumbing throughout the fall.
Inspect outside taps and hoses
It's still warm in Middletown and the surrounding area, so you may still be watering your lawn. While your hose is out, check to see if it has any cracks or holes allowing water to leak out. Also make sure your spigot turns all the way off without dripping to make sure you aren't wasting water all fall. This will also help to prevent freezing water in pipes when the temperature drops.
Get your sewer lines checked
We had a lot of rain this summer, which roots and trees loved. That could lead to big problems underground if those roots grew into your drain pipes. Particularly if you have noticed the water in your home draining more slowly, it's important to have your sewer lines inspected and cleared before colder weather hits.
Check appliances
Washing baseball uniforms and beach towels all summer put a lot of stress on your washing machine, so check that no cracks or leaks are coming from your attachments. Also make sure that nothing is blocking your drain.
Inspect your garbage disposal
We've enjoyed many fresh vegetables and barbecues throughout the summer, so your garbage disposal has been working overtime – probably even chopping things up it's not supposed to handle. Run water through your disposal and check under the sink to make sure you don't see anything dripping. Something might have come loose during a battle with a watermelon rind.
If you find leaks and drips that you can't fix, call us at Putman Plumbing. We'd love to help.

As a proud distributor of BioSmart, the most advanced drain treatment available, we'd like to congratulate Osprey Biotechnics on receiving the 2015 Safer Choice Partner of the Year Award. Osprey Biotechnics received the award in recognition for its achievement in the design, manufacture and promotion of products such as BioSmart that are safer for families, workplaces, communities, and the environment.
To qualify for the Safer Choice label, a product must meet EPA's Safer Choice Standard, which includes stringent human and environmental health criteria.
 The Benefits of a Safer Drain Treatment
Traditional chemicals used in drain cleaners eat away at plastic pipe, and can also produce heat and fumes. These harmful chemicals destroy natural  friendly bacteria that water systems rely on to reduce oily and organic components such as grease and residue.
BioSmart was created using natural vegetative bacterial cultures and enzymes that has no effect on inorganic materials such as plastic pipe, and digests organic waste such as grease, soap scum, hair, and paper. It can be used in septic systems, cess pools, grease traps and drain lines, and works more quickly than other cleaners.
Made to be safe for the environment and humans, BioSmart has exceeded the EPA's Design for the Environment (DfE) Challenge.
Purchase BioSmart from Putman
BioSmart is only available for purchase through plumbing contractors. Call us today to order your supply.


The 2015 Farmers' Almanac will be released this week, and its prediction for Maryland is almost identical to last year's: a crisp, cold, stormy winter. Since the Almanac was spot-on in 2014, it's best to start taking measures now to prevent plumbing problems before the first cold snap hits.
Look for Leaky Faucets
If you notice any faucets dripping, no matter how slowly, they need to be fixed before temperature drops. Water that drips will freeze and block pipes, causing major problems in your home.
Identify Slow Moving Drains
A drain that moves slowly or clogs easily could mean you have a problem with an underground pipe. And whether that pipe is blocked by tree roots, is broken, or corroding, it's best to detect and fix the problem now before snow piles up and makes digging impossible. A licensed plumber can offer a non-invasive camera inspection that allows them to see any problems in your pipes, and once they see what's going on, they'll offer a quick method to resolve the issue.
Don't catch yourself with a geyser in your bathroom in the middle of winter. Call Putman Plumbing now so you can rest easy when the cold weather begins.
Do you currently have a plumbing or water problem but aren't sure if we're the ones to take care of it? Worry no more because here are the services we provide and the products we install and repair:
Well pumps
Well lines, public water lines to dwelling
Water treatment system
Water and sewer lines throughout a dwelling
Expansion tanks: now required by Frederick County code
Water heaters and alarm systems
Pressure tanks
Showers, tubs, sinks
Faucets
Toilets
Dishwasher installation
Icemaker installation
Laundry tub
Outside hydrants
Clearing drain lines
Drain maintenance programs
Sump pumps
Septic lines
Don't hesitate to contact us with any and all of your plumbing problems.
If you recall one of the most famous marketing taglines of all time, you know the story of Avis: We're Number Two, but we try harder.
That means Avis carved out a position against Hertz of excelling with service. And it worked. That line meant that customers understood that the important thing was not who was number one, but who would provide better service. In fact, Avis made the customer feel like number one, which is what is really important after all.
That's why we at Putman Plumbing are delighted with our Number Two finish in the Best of Frederick voting for 2013. When you call Putman, you will always be number one because we will promise to always "try harder" and give you and your home the absolute best level of service you will get anywhere in Frederick County. Thank you!