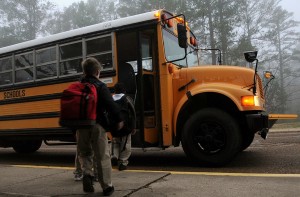 With the kids back in school and pools getting ready to close, summer is officially coming to an end. Before we move on to pumpkins and mums, take a look at a few ways you can ensure problem-free plumbing throughout the fall.
Inspect outside taps and hoses
It's still warm in Middletown and the surrounding area, so you may still be watering your lawn. While your hose is out, check to see if it has any cracks or holes allowing water to leak out. Also make sure your spigot turns all the way off without dripping to make sure you aren't wasting water all fall. This will also help to prevent freezing water in pipes when the temperature drops.
Get your sewer lines checked
We had a lot of rain this summer, which roots and trees loved. That could lead to big problems underground if those roots grew into your drain pipes. Particularly if you have noticed the water in your home draining more slowly, it's important to have your sewer lines inspected and cleared before colder weather hits.
Check appliances
Washing baseball uniforms and beach towels all summer put a lot of stress on your washing machine, so check that no cracks or leaks are coming from your attachments. Also make sure that nothing is blocking your drain.
Inspect your garbage disposal
We've enjoyed many fresh vegetables and barbecues throughout the summer, so your garbage disposal has been working overtime – probably even chopping things up it's not supposed to handle. Run water through your disposal and check under the sink to make sure you don't see anything dripping. Something might have come loose during a battle with a watermelon rind.
If you find leaks and drips that you can't fix, call us at Putman Plumbing. We'd love to help.