Honest and reliable. LuAnn Orndorff
5% off on replacement OR
10% off drain cleaning OR
15% off repair
On your first service experience with us. Not to be combined with any other discount/offers. Does not apply to evaluation. May only be used once per individual customer.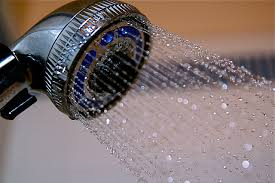 Let's face it, everyone loves Snuggies and Chia Pets, but their novelty always wears off quickly.  If you're looking for the perfect gift for that special someone, why not consider something they can appreciate for years to come?
An Updated Bathroom
Maybe your wife would love to soak in a bigger tub, or have a shower head with a massager. Your husband might like a taller sink so he doesn't have to bend down so far to shave. Instead of buying each other gloves and scarves, think about something you could both enjoy all year long.
Water Softeners
If your mother has been complaining about the buildup on her dishes and shower stall, she might benefit from a water softening system. Hard water contains high levels of minerals that can make water taste bad, clog drains, leave buildup on dishes and keep appliances from working their best. Water softening systems or conditioners reduce these mineral levels, giving you clean, clear water.
A water conditioning and softening system can be installed under the sink for kitchen needs, or used as a whole house system.
Clean Drinking Water
Tired of filling up the filtered water pitcher over and over again? You may want to consider having a filtering system installed under your kitchen sink. We can make recommendations so your family can enjoy clean water straight from your faucet.
These are just a few of the services we can help you with. We can also give you advice about new dishwashers, garbage disposals, and more. If you have any questions, give us call!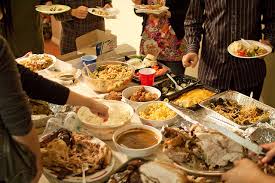 We're  thankful for our customers, and always love to take on calls when our services are needed. But we'd also like for you to make the most of your time with family this Thanksgiving – and that means not having to call us in the middle of dinner to clear a pipe.
The best way to avoid sewer backups and overflows is to not pour fats, oils, and grease down the drain.  Have you seen images that show how fatty foods can clog human arteries? Well, the pipes under your sink can be affected the same way.  Grease clings to the inside of the pipe, eventually building up and causing a complete blockage. When that happens, your sewer system can get backed up and cause all kinds of problems.
Here are a few examples of things to avoid putting down the sink or garbage disposal:
Fats such as butter and shortening. At room temperature these things can cling to and block pipes.
Cooking oil. If you're frying a turkey, place the leftover oil into a can and throw it in the trash, since oil can coat pipes and create a slick surface that other fats and grease will stick to.
Grease such as cooked fat from ham, gravy, and mayonnaise. Grease is deceptive because it's  a liquid after cooking, but cools into a solid. Pouring it down the drain means that when it cools on the pipes in the collection system, it will harden and then start a clog.
Meat trimmings and uncooked poultry skin. These should never be put into the garbage disposal because they don't break up or dissolve.
Before washing or placing dishes into the dishwasher, scrape and wipe pots, pans, and plates with paper towels and toss materials into the trash.
We hope you enjoy your time with family this Thanksgiving. If you do find yourself with a plumbing problem, give us a call.
Since the majority of homeowners are right-handed, most contractors don't think about how inconvenient traditional kitchens are for lefties. So if you're left-handed and are  building a home or renovating your kitchen, make sure to voice a few preferences that will make your kitchen more functional for you.
 Sink
When washing dishes, a lefty usually sets the dirty dishes in the right side of the sink and puts the clean dishes to the left. Make sure there's enough room on both sides, but you may want to make the counter space on the left side a little bigger.
 Faucet
If your faucet has a side-mount lever, have it placed on the left, if available. You can also ask for a soap dispenser to be placed to the left of the faucet.
Dishwasher
It's probably easier for you to rinse or empty a cup in the sink and put it in the dishwasher if it's on the left of the sink instead of to the right.
Cabinets
Have your pot and pan cabinets placed to the left of your stove. You'll also be reaching for potholders in a drawer on the left side of the oven.
We can talk to you about options in left-handed faucets, and can install that dishwasher for you. Give us a call at Putman Plumbing. We're happy to help!
Do you currently have a plumbing or water problem but aren't sure if we're the ones to take care of it? Worry no more because here are the services we provide and the products we install and repair:
Well pumps
Well lines, public water lines to dwelling
Water treatment system
Water and sewer lines throughout a dwelling
Expansion tanks: now required by Frederick County code
Water heaters and alarm systems
Pressure tanks
Showers, tubs, sinks
Faucets
Toilets
Dishwasher installation
Icemaker installation
Laundry tub
Outside hydrants
Clearing drain lines
Drain maintenance programs
Sump pumps
Septic lines
Don't hesitate to contact us with any and all of your plumbing problems.
It's that time again — time for family vacation when school is out and a tropical paradise is calling your name. While vacations with friends and family are a great way to relax and take a break from the norm, returning from a trip isn't always fun, especially if you discover that something is out of place.
If you've returned home and found a plumbing leak or a different plumbing problem in your house, we are here to help. Our plumbing professionals are ready to serve you. At Putman Plumbing and Heating, we want to help you get your home back in working order.
Contact us to schedule an appointment today.
If you recall one of the most famous marketing taglines of all time, you know the story of Avis: We're Number Two, but we try harder.
That means Avis carved out a position against Hertz of excelling with service. And it worked. That line meant that customers understood that the important thing was not who was number one, but who would provide better service. In fact, Avis made the customer feel like number one, which is what is really important after all.
That's why we at Putman Plumbing are delighted with our Number Two finish in the Best of Frederick voting for 2013. When you call Putman, you will always be number one because we will promise to always "try harder" and give you and your home the absolute best level of service you will get anywhere in Frederick County. Thank you!