Very good - very neat. Warren Huffer
5% off on replacement OR
10% off drain cleaning OR
15% off repair
On your first service experience with us. Not to be combined with any other discount/offers. Does not apply to evaluation. May only be used once per individual customer.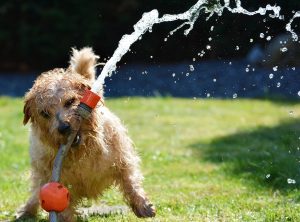 We all remember drinking out of the hose on a hot summer day when we were kids. Back then, there wasn't a question of how safe the water was. Today's research shows that drinking hose water can cause health problems since most outdoor faucets and fixtures are made of metal, and metal, particularly brass, can cause lead poisoning. There are some hoses and fixtures deemed "drinking water safe," so if you have kids who like to drink out of the hose, consider switching to one of those.
During these hot summer months, Frederick County residents need to drink at least two liters of water per day – possibly more if you or your child are really active and losing a lot of water when sweating. Having safe drinking water is not only important outdoor, but also in your home. Here are some things to consider when it comes to figuring out whether or not your drinking water is clean.
How old is your home? In homes built prior to 1986, lead pipes, fixtures and solder were often used. If you're concerned about materials used in your plumbing, talk to a trusted Frederick County plumber.
Do you notice any strange odor or color in your water? Corroded plumbing fixtures, strange odors when you turn the water on, and water with color or particles floating in it are signs of concern. You'll definitely want to call a plumber if you notice any of these as it could indicate that you have rust or other harmful chemicals in your water, and those issues could even shorten the life of your appliances.
Does your water have a taste? This isn't always a safety concern since city water can sometimes carry excess minerals, but if you don't like the way your water tastes, it may be worth looking into having a filter installed. Water isn't supposed to have a flavor. It should just be refreshing.
Call Putman Plumbing For Cleaner Drinking Water
If you have any of the above concerns about the drinking water in your home, give us a call. Our licensed plumbers can examine your plumbing system and make recommendations for cleaner water in your home. We look forward to hearing from you soon!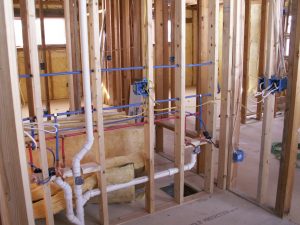 Building a new home is exciting, but it can also be overwhelming and a little scary. Chances are you've been working hard to afford your dream home, and it would be a shame to let that go to waste by not hiring a trusted plumbing company. Even if you think adding plumbing to a new house seems like a simple "water in, water out" task, it's a lot more complicated than that.
Plumbing Timetable of a New Construction Home
In a new home, the plumbing system features three main components: the water supply system, the drainage system and the appliance/fixture set.
First, sewer accommodation stubs are set before pouring the concrete foundation.
After the foundation is poured, tub/shower units are often set since they are too large to set once walls and doorways are framed.
After framing, rough-in plumbing is installed at the same time as electrical wiring and duct installation.  This is when we install main drains in floors and connect them to the stack. Rough-in drain fittings are also installed now for sinks and tubs, and this is also when we install water supply pipes or tubing and set toilet flanges.
The main pressurized water supply line enters the house, then splits into two lines; one that supplies cold water and one that connects to the hot water heater. From there, the two lines supply hot and cold water to each fixture or appliance.
Important Components of Your Plumbing System
As we said before, if you don't have an experienced plumber installing your plumbing system, things can go wrong in no time after  you move into your home.
Drainage Pipes
A main vent-and-soil stack, which is typically 4 inches in diameter, runs vertically from beneath the ground floor to above the roofline. Waste drains connect to the stack, directing waste downward to the main sewer drain, which exits the home and ties into the municipal sewer system or runs to a septic system. If your drains aren't properly installed, this can lead to sewer backups that you don't want to mess with.
Vent Pipes
Without constant air, water locks form in drain pipes and cause clogs, so all drains require ventilation. Vent pipes connect to the vent-and-soil stack in the attic. It's critical that vent pipes are located where they need to be in order to prevent annoying clogs.
Traps
You've seen drain traps in the bottom of your bathroom or kitchen sink. A trap is a U-shaped pipe that retains a small amount of water and prevents smelly sewer gasses from backing up into the house. All plumbing fixtures require drain traps except the commode, which comes with an internal trap in its base. If traps are not properly fitted and sealed, dangerous gases could cause health problems to your family.
Have Your New Construction Plumbing Properly Installed!
If you're planning to build a new home in Frederick County, Maryland, call the plumbing experts at Putman. We look forward to hearing from you.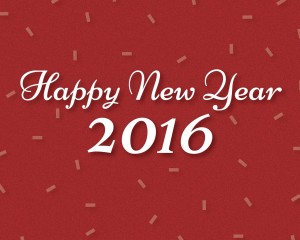 As we head out of 2015 and into the New Year, we're reflecting on how lucky we are to have faithful customers like you throughout Frederick County who brought us business this past year.
As much as we love your business, the best way to show our appreciation is to tell you how to prevent plumbing problems from happening in 2016. We can't predict what weather will come to Maryland in the year ahead, but we can turn to experts at The Old Farmer's Almanac for an idea about what to expect.
A Colder and Snowier Winter
According to the Almanac, winter will be colder and snowier than normal in the north, with the coldest periods in mid-January, mid-February, and early March. In extreme cold, it's important to prevent pipes from freezing so they won't burst and cause damage to your home.
Starting now, insulate pipes that are exposed to outside walls of your home or in your garage. Use insulating tape, newspapers, or foam to line the pipes so they'll keep the water from freezing inside.
Open under-sink cabinet doors during extremely cold temperatures, allowing heat from your furnace can reach your pipes.
Leave faucets running at a fast drip so that water can't freeze.
Keep bottled drinking water on hand, as well as gallons of clean water you can use to fill toilets if your pipes freeze.
A Mild Spring
April and May are expected to be cooler than normal, with below normal amounts of rainfall. This will be a good time to do some spring cleaning.
Clean out debris from yard drains, gutters and downspouts.
Check outdoor faucets and hose bibs to ensure that water flows freely. If an outdoor faucet drips or you notice leakage inside your home when the hose is turned on, a frozen pipe over winter could have cracked and may need to be replaced.
Make sure your sump pump works.  When you pour a few buckets of water into the sump pit, the pump should quickly turn on. If it doesn't, have a plumber inspect it to see what the problem is.
Have your water heater drained to make sure it continues to work efficiently.
A Hotter, Rainier Summer
The Almanac predicts that summer in Maryland will be hotter and rainier than normal, with the hottest times in late June, mid-July, and much of August. A lot of rain could take place in the form of a tropical storm or hurricane from early August to mid-September.
If you checked your sump pump in the spring, you shouldn't have a problem. If you experience basement flooding at this time, you'll want to consider having your sump pump replaced.
A Warmer, Wetter Fall
September and October are expected to be warmer than normal, with above-normal rainfall.
Make sure to clear leaves and debris from outside gutters and downspouts to ensure easy drainage when water freezes and thaws throughout the winter season.
All of us at Putman Plumbing wish you a safe and blessed New Year! If you need any plumbing advice, a new water heater, drain cleaning or anything else in 2016, give us a call.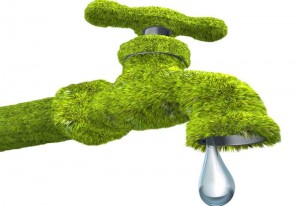 If you never got around to some of the home updates you wanted to make  in 2014, make a resolution to get them done in the New Year. Doing it for the environment is a great reason to make changes, but you'll also enjoy not having to pay as much for your energy bills.
Water Heaters
Starting on April 15th of 2015, the government will require that all new water heaters abide by updated energy standards. This means that from now on, all water heaters 55 gallons or less must meet an Energy Factor of at least 0.95. Builders of new homes and anyone looking to replace an old water heater in their current home will need to purchase one of these efficient models.
According to Energy.gov, the second largest energy expense in your home is the water heater. So while a new energy efficient water heater will initially cost you more to purchase, the financial savings you'll see in upcoming years  will make up for it. There are also various rebate and tax incentives to buying certain Energy Star certified heaters.
Toilets
Toilets account for nearly 30 percent of an average home's indoor water consumption. If your toilets use more than 1.6 gallons of water per flush, consider replacing them with high-efficiency or ultra low flush models that use no more than 1.28 gallons per flush.  Another option is the dual-flush toilet that you may have seen commercially, which has a flush button on the bottom for liquid waste and a flush button on top for solid waste.
Showers
You can cut your shower water use by up to 70 percent by installing an ultra-low-flow showerhead. Many of the older showerheads use more than 2.5 gallons of water per minute, while the newer showerheads use only two gallons per minute. Using ultra-low-flow showerheads will also save you money on your energy bills by reducing the demand on your water heater.
If we can help to make your home more energy-efficient in 2015, give us a call. Have a safe and happy New Year!
Buying a new home is an exciting time, but it can also be stressful. If you've found the house of your dreams in the Middletown area, don't forget to cover all the bases to avoid more stress down the road caused by major plumbing problems. Here are a few things you can check for when looking at potential homes:
 In the bathroom
Check to see how fast the toilet flushes.
Check around the base of the toilet for signs of water damage, such as black or white stains or rolled vinyl.
Check for a "soft floor" by standing straddled over the toilet and rocking back and forth on each foot. If the floor feels spongy, it's probably rotting or weakened.
In the kitchen
Check to make sure that the dishwasher connection isn't leaking.
Look at the inside of cabinets with a flashlight for signs of water damage, warped cabinet bottom or stains.
Turn on the faucet and see how well the water flows. If it's slow, there may be a buildup of calcium and mineral deposits in the pipes.
In the basement
Check exposed piping for signs of leaking or recent repairs.
Check the date of the water heater. The first four numbers of the serial number on the water heater are the month and year. Any heater over 15 years old will need to be replaced soon.
A rusty water tank is a sign of pending problems.
In the yard
Check for standing water. Excess water in the yard may be coming from a damaged sewer line and may contain waste from the home.
Get a Plumbing Inspection to Look for Deeper Problems
Even if you've checked all of these things, your best bet is to have a licensed plumber inspect the home before you close on it. A general inspector will do a visual inspection of fixtures, but a plumber can go much deeper.
A plumber can do a video inspection of the underground sewer pipe, which may be a good idea in older homes with clay or concrete sewer pipes. They can also tell you what type of piping is in the house and whether any of it is a known risk for failure. They'll check your meter, outside hose bibs and gutters, and can detect signs of leakage in crawl spaces and basements that you may have missed.
Call Putman Plumbing before you buy – so you're not regretting your purchase after it's too late.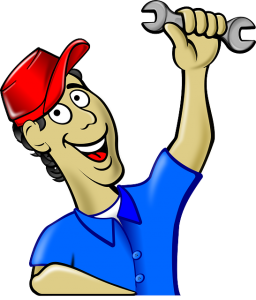 Did you remember to hug a plumber yesterday? If not, it's never too late!
April 25th is National Plumbers Day, or Hug a Plumber Day. But plumbers do enough to deserve thanks every day.
They keep everything flowing, and keep it from overflowing. They ensure that your drinking water is clean, and that your hot water stays hot. They fix leaks to prevent major damage to your home. Because of plumbers, the pipes in businesses and cities continue functioning so our economy keeps moving.
Thank a plumber today for doing all the gross, icky jobs so you don't have to.
We're proud to employ trained, skilled plumbers that make your needs their priority. Let us know how we can help!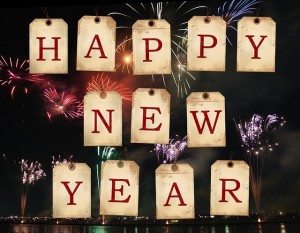 Can you believe it? It's already 2014. While you're making resolutions to improve yourself, don't forget to make goals to improve your home. Some of those things may be ways to maximize water efficiency and save on bills – which will make you a happier homeowner throughout the year.
Schedule a Plumbing Inspection
If you haven't had a plumber check out the water heater, pipes and other fixtures in a while, you should do it as soon as possible. Even if nothing seems wrong with the way your water flows, it's a good idea to have someone come in once year to check that everything is working as well as it should. Chances are your plumber can help you save on water and heating bills with a few suggestions.
Conserve More Water
Talk to your family about how everyone can help cut back on your water bill. Tell the kids not to let the water run when brushing their teeth, and encourage them to take shorter showers. Load up your washing machine and dishwasher as full as possible, and don't water the lawn when rain is in the forecast. You'll see lower water bills before you know it.
Consider Going Green
By replacing your current water heater with a tankless model, or installing fixtures like eco-friendly toilets and low-flow shower heads, you can help conserve water and energy. And with certain green improvements to your home, you might also qualify for tax rebates.
Make Kitchen and Bathroom Upgrades
Whether you've added more children to the family or the kids have grown and left the nest, certain plumbing changes can make your home function more comfortably. If the kids have trouble pulling out the old rickety faucet in the shower, you could replace it with a new one. Installing a commercial-style faucet with a pull-out sprayer in your kitchen sink could make rinsing stacks of dishes a lot easier. And if you've dreamed for years about soaking in a jetted tub, maybe this is the year it will finally happen.
We at Putman Plumbing wish you a safe and Happy New Year. Let us know if we can help you meet your plumbing needs in 2014.
Did you know that this coming week, October 7-13, is National Customer Service Week? We always want to strive to provide you with the best customer service possible, but it never hurts to have an extra reason to do so.
Our aim at Putman is to put you, the customer, first. Our plumbing professionals are reliable, polite, punctual, and they get the job done. We want you to be completely satisfied with our service.
We like to think that we celebrate customer service week every week! Contact us to schedule an appointment today.
October is Breast Cancer Awareness Month, and here at Putman, we want to do something to show our support. Breast cancer affects far too many people, and the more money that can be raised for it, the better.
During the entire month, our service technicians will wear pink bowties in solidarity. Also, Putman will donate $10 for every service visit during October to the Bettie Jane Cancer Foundation to help fight the disease. The non-profit foundation was established in 2011 and helps cancer patients who are in need in Frederick County get the treatment they need.
Contact us to make an appointment for all your home's plumbing problems. And show your support for Breast Cancer Awareness this month!
Tomorrow, September 22, autumn will officially begin. Now the leaves will begin to change, pumpkin patches will sprout up, and the air will become cool and crisp. Soon, though, the weather will grow colder, and you want to make sure your home's plumbing system is ready for whatever elements autumn and winter will throw at it.
First, check the outdoor faucets and garden hoses and make sure to disconnect them so they won't freeze when the weather gets colder. Also, if you'll be out of town for a while when the air starts cooling, leave your thermostat at a medium temperature to prevent frozen pipes.
If you have any questions about how to prepare your home's plumbing system for autumn and winter, don't hesitate to contact us and schedule an appointment. Hot chocolate and pumpkin carving, here we come!