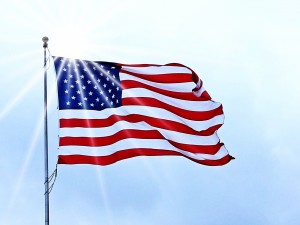 This weekend as we enjoy pool time and good food with friends, let's not forget the real reason for Memorial Day: to honor those who gave their lives for our freedom. We're so thankful we have the freedom to own and run a business we love, and we owe so much gratitude to the brave soldiers who fought for us.
If you're hosting a barbecue this weekend and have a lot of people in your home, you're more likely to have plumbing problems. Here are some proactive things you can do to avoid having issues:
The garbage disposal. Don't put hard things like bones and rinds in it as they are too hard for the blades and can break the disposal. Also, don't put stringy foods like celery in it as the strings can wrap around the blades and slow it down. Quick tip: If your disposal does get something in it that causes it to overheat and quit working, look under the disposal itself for a red "reset" button. Hopefully it will start working again. If not, call Putman Plumbing!
The kitchen sink. Don't pour grease, oil or any foods into the sink. Grease and oil will harden and cling to your pipes, leading to a clog. Food will do the same thing, especially if they swell.
Toilets. Don't keep wet wipes or even "flushable wipes" near the toilet, since it's hard to monitor how many will be flushed. Too many wipes can ball up and cause a clog in your pipes.
The water heater. If you have guests staying at your house taking showers back to back, there's likely to be someone who ends up with cold water. Encourage them to space out their showers, or for someone to shower at night.
Have a Safe Memorial Day from Putman Plumbing!