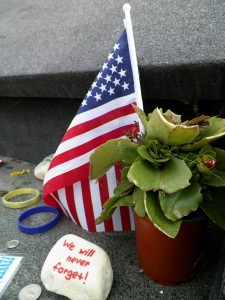 It's been 14 years since thousands of Americans lost their lives in a horrific act of terrorism. Today, we remember those who died, and thank all of our soldiers who continue to fight for our freedom. But it's not just today that we should be showing our appreciation for all that our military does to keep us free.
There are ways to say "Thank You" to soldiers and veterans all year long. The National Remember Our Troops Campaign offers ideas for ways to volunteer in your community. Here are a few ideas that they give on their website:
 Print certificates of thanks and give them to local military personnel.
Send a Thank You card to a service member overseas.
Give a Get Well Soon card to a hospitalized veteran.
Host a fundraiser to raise money for homeless veterans.
The most important thing is to show that you haven't forgotten about the sacrifices these brave men and women have made.
Find out more about how you can help on the NROTC website.
Today and every day, Putman Plumbing thanks all the soldiers and veterans in Washington County, Frederick County, and throughout the world for our freedom. May God bless America, and each and every one of you.