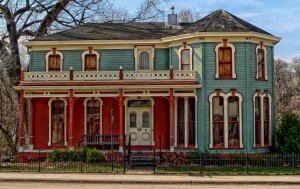 If you're getting a decent amount on your tax return, it's tempting to spend it on fun stuff. But instead of planning a cruise or a trip to the Poconos, why not invest in something that will improve your home's value and make it function better for years to come?
Particularly if your home is older than 50 years, it could have galvanized pipes that have corroded and clogged up. How can you tell? If your water pressure is low, your drains run slowly and you're experiencing leaks coming from faucets, your plumbing may need an update. You could also have mold in the walls created by water leaking from corroded pipes, which can be dangerous for the whole family.
Not only will having your plumbing updated make your home safer and stop some of the annoying leaks, but it will also make it worth more if you plan to sell it in the future. Galvanized piping can decrease the value of your home since there's a higher chance of water damage, and some cities actually require that plumbing be updated before selling an older home.
If old pipes are not your concern, consider upgrading your home's water heater to a tankless model. Tankless heaters only heat the water as needed, saving money on your energy bills, and they also outlast a traditional storage water heater by up to ten years.
Spending your money on plumbing improvements won't get you a great tan, but you'll be happy down the line when your home is worth more and your saving on monthly bills.
If you live in Frederick County, give Putman Plumbing a call to ask how we can help.