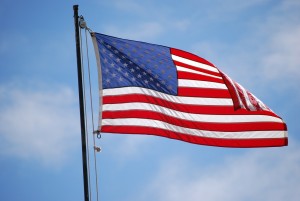 Memorial Day weekend marks the first weekend of summer. As we enjoy barbecues and fun parties, let's not forget the real reason we're celebrating: to honor the brave men and women who traded their lives for our freedom. We will be forever grateful for their sacrifice.
If you're planning to host guests in your home this weekend, plumbing problems are likely to happen. With more people using the garbage disposal, sinks and toilets, it's just par for the course. But there are some things you can do and encourage guests to do during their stay to avoid some plumbing issues from happening.
Don't put hard things or stringy scraps in the garbage disposal. Bones and rinds are too hard for the blades and can break the disposal, and strings from celery and other vegetables can wrap around blades and slow the disposal down. If your disposal does overheat and get jammed, look on the disposal under the sink and find the red "reset" button. Hopefully it will start working. If not, call Putman Plumbing!
Don't pour grease, fats, and oil into the kitchen sink. These things may go down in liquid form but they will harden and eventually clog pipes.
Don't put flushable wipes in toilets. One here or there might be fine, but too many of these can ball up and clog your pipes and even municipal sewer pipes. It's best to keep them out of the bathroom when guests are there.
Encourage guests to space their showers out. Since your water heater doesn't have the capacity to heat 7 or 8 showers in a a row, this will allow your own family and your guests to avoid the shock of freezing cold water.
Have a Safe and Fun Memorial Day from Putman Plumbing!
If you need any plumbing help for your Frederick County home after the weekend, be sure to give us a call.