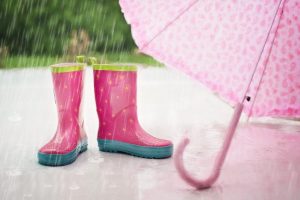 According to Punxsutawney Phil, spring is just around the corner. That means all the showers that bring pretty flowers will result in flooded basements in Frederick County if your sump pumps aren't working. To make sure your basement stays dry, let's review some important sump pump information.
When should I replace my sump pump?
You'll know your sump pump is broken as soon as you walk into a wet basement, but here are some other indicators:
Age – If your sump pump is 10 years old, start looking for a new one. Chances are it will quit before long.
Sound – Don't hear the pump kicking on in torrential downpours? It's not working. If you do hear it running but it's cycling on and off quickly, the float valve may be stuck or it's on it's way to breaking.
Water – Puddles surrounding your sump pit usually indicates that the pump can't keep up fast enough. Have a plumber take a look to see if it should be replaced.
What happens to my sump pump if the power goes out?
Storms in Frederick County can knock out electricity, and sump pumps usually run on electric power. This can be troublesome unless you have  one of these backup plans.
Newer sump pumps come with a rechargeable battery back-up that will kick on if power goes out.
Battery-powered sump pumps are available that will start working when the power goes out or any time the primary pump stops working.
A water-powered backup pump is plumbed to a water line in the basement. It uses pressure in the pipe to suck water from the pit like a vacuum.
What kind of sump pump should I buy?
If your old sump pump worked well until it quit, buy the same kind. If you're looking into getting a sump pump for the first time, there are several types available:
Submersible – This sits in a hole cut into the floor of your basement or crawlspace. The motor is sealed and waterproofed, and when water around the pump rises to a certain level, it kicks on and flushes water through piping that runs away from the house.
Pedestal – This has a motor that stands about two feet above the water, and only the part that pushes water out is inside the pit.
Why should a Middletown plumber install my sump pump?
Combining water and electric wiring is dangerous, so it's important to have a licensed plumber remove your old sump pump and install your new one. Putman plumbing can recommend the right model and components such as the sump pit liner, and we back up our work so if something goes wrong with it, we'll fix it.
Don't Wait for Spring Downpours. Call Putman Plumbing Now!
Don't wait until your basement is flooded to call a plumber. Call us if you suspect your sump pump isn't working properly so you're ready when the rain comes!