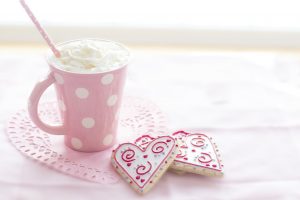 Happy Valentine's Day to all our Frederick County plumbing customers! You may have already given your sweetheart chocolate and flowers, but have you paid any special attention to your plumbing? After all, it's there for you every morning when you wake up, every time you use your kitchen throughout the day, and even in the middle of the night when the kids are sick. When you show your pipes and faucets the love and appreciation they deserve, you can continue to enjoy all the perks of a problem-free plumbing system.
Here are a few ways to show your plumbing some love:
Listen to it. Your plumbing has a lot to say and will tell you if it's having problems, so keep an ear out for dripping faucets, gurgling drains, and constantly running toilets.
Don't treat it like trash. Garbage disposals are never meant for hard food scraps such as rhinds or bones, and they don't get along with grease or fats. Most importantly, chemicals, paints, paper towels or anything else that's not edible should not go into your garbage disposal.
Restore its flow.  Water should instantly disappear down your drains when you're brushing your teeth or taking a shower. If you see water pooling around your drain, call a Middletown plumber to inspect it instead of using harsh chemicals, which could cause more harm than good.
Don't let small problems escalate into big issues. Plumbing problems are a lot like relationship problems: it's easier to avoid them, but the longer you do, the bigger the explosion. So don't procrastinate when your toilet has overflowed twice in a week or you've noticed this month's water bill is a lot higher than last month's. Call Putman Plumbing and have the problem fixed now!
Promise to keep it happy. High maintenance is never a bad thing when it comes to your plumbing. When you join the Putman Plus Club, you'll get annual inspection which includes all toilets, faucets, drains, exposed water lines, piping under bathroom and kitchen sinks, and washing machine hoses. We even perform a drinking water test! You'll also save 10% on all repairs throughout the year, and you'll get bumped to the front of the line when you have a plumbing problem.
A Happy Plumbing System Leads to a Happy Home
If you're ready to show your plumbing some love, call the Frederick County plumber you can trust. Putman Plumbing would love to keep your plumbing running as it should all year long!