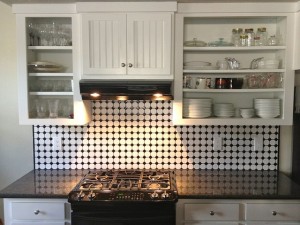 Are you thinking about using your tax refund to renovate your kitchen? That's exciting!
Whether you plan on simply buying new appliances or overhauling your countertops and faucets, you're making an investment to improve the most used room in your home, as well as increasing your property value. To make sure it's done right, you should hire an expert to take care of the plumbing work.
Here are just a few reasons why:
Electricity and water don't mix. Combining these elements while installing a new appliance could cause a major disaster. Plumbers install dishwashers, refrigerators, and garbage disposals all the time and know how to do it safely.
Plumbers know pipes. Do you know how hard you can crank on PVC before it cracks? If you don't, your beautiful new kitchen might end up in a pool of water down the road.
Your kitchen needs to be back up and running quickly. With every hour you take to look up DIY videos or read how-to books, your family will have to spend more time out of the kitchen. Costs of having to eat away from home can really add up. Plumbers get in and out quickly and do it right the first time.
Technology is always changing. Plumbers keep up with the newest options available in water filtration systems and fixtures. They also know all about how to lower water bills. Just talk to them before you start your renovation.
Putman Plumbing has helped to keep many kitchens in the Middletown area looking beautiful and functioning smoothly. Let us know if we can help with your project!