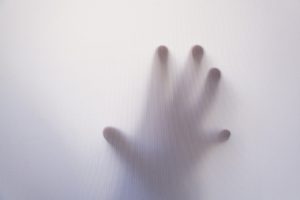 Spooky Halloween fun in Frederick County is fun, but scary plumbing problems are not! If you notice any of these issues now or any time in the future, be sure to give Putman Plumbing a call.
You Hear Water in Pipes But No One's Using the Water
No, there's not a ghost in your shower. What this could actually mean is that you have a plumbing leak somewhere. If you're only hearing water constantly running in the toilet, you may simply need to repair a damaged flapper, but if you hear it somewhere else in the house, call your Middletown plumber.
You Hear a Squeal or Scream When You Turn the Water On
A super scary sound might be terrifying, but there are no demons in your pipes. Pipes may squeal when water from a large pipe flows into a smaller pipe, so your plumber will either need to adjust the pressure valve or replace a worn washer or valve.
You Notice a Loud Bang When You Turn the Water Off
This is called water hammer, and it happens when water pressure changes and loose pipes bang into walls. This could lead to broken pipes or appliances, so it's important that a licensed Frederick County plumber fix it.
There's a Gurgling Monster in the Toilet
This really could be a scary problem, but not one that involves a scary creature. You could have backed up sewer lines or lines that have cracks, and when air gets through they gurgle. Make sure to call Putman Plumbing right away to clear up this problem.
You Smell Something Horrifying
If you've lost your appetite for Reese's peanut butter pumpkins because you can't get past the rotten egg odor in your home, it's time to call us. There could be a broken vent or sewer pipe under your house, and besides the terrible smell it causes, it could also wreak havoc on your foundation.
Have a Fun Halloween Season in Frederick County
We hope you enjoy some spooky good times in Middletown and surrounding cities. If you need any help with plumbing problems, give us a call.