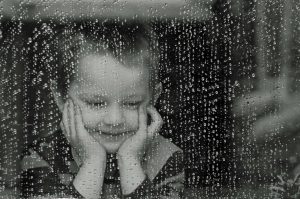 Hopefully the beginning of March means winter is on its way out and spring is on its way in. The ground this time of year is already wet from melting snow, so add in several inches of rain and you've got a recipe for flooded basements. We'll tell you how to avoid major plumbing problems when spring weather rears its beautiful but sometimes ugly head.
How to Prevent a Flooded Basement This Spring
Here's how to prevent flood damage from happening to your underground living space or storage area.
Check Your Sump Pump
To see if your sump pump is working properly before wet weather begins, make sure the discharge line is clear of leaves or other debris. Then, pour a bucket of water in the pit and flip the sump pump switch on. If the water goes down quickly, you'll know the sump pump is working. If it stands still or goes down very slowly, call Putman Plumbing.
Think About Buying a Backup Sump Pump
If your main sump pump quits or the power goes out in your Frederick County home, a battery-powered back up sump pump will kick on to prevent water from creeping in. You can also ask about the advantages of a water-powered sump pump, which uses water pressure produced from municipal water supply lines to pump out water in the sump pit.
Listen for Sump Pump Problems
A working sump pump should cycle on and off during wet weather. If that's not the case, there could be one of the following issues and it needs to be replaced or repaired:
It's running continuously. A sump pump in overdrive can burn out quickly so it's important to have it looked at rifht away. The float switch could be clogged or tangled, the sump pump could be the wrong size to handle the job, or the check valve may be missing or broken.
It's not running at all even in heavy rain. This could indicate the sump pump or any of its mechanical parts is clogged with debris, or the float switch is clogged or jammed.
Have a Sump Pump Installed if You Don't Have One
If your home is in a neighborhood that's prone to basement flooding, it's only a matter of time before it happens to you. A licensed Middletown plumber can recommend a sump pump brand and model that fits your sump pit perfectly and install it before heavy rain arrives.
Putman Plumbing is Happy to Help With Your Springtime Plumbing Problems
Not sure whether your sump pump is working properly or not? Just call us! We'll send a licensed plumber to your home to check your sump pump, faucets, or anything else you're concerned about!