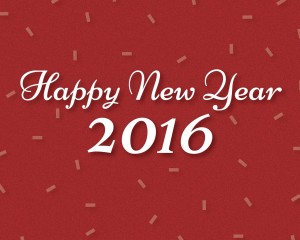 As we head out of 2015 and into the New Year, we're reflecting on how lucky we are to have faithful customers like you throughout Frederick County who brought us business this past year.
As much as we love your business, the best way to show our appreciation is to tell you how to prevent plumbing problems from happening in 2016. We can't predict what weather will come to Maryland in the year ahead, but we can turn to experts at The Old Farmer's Almanac for an idea about what to expect.
A Colder and Snowier Winter
According to the Almanac, winter will be colder and snowier than normal in the north, with the coldest periods in mid-January, mid-February, and early March. In extreme cold, it's important to prevent pipes from freezing so they won't burst and cause damage to your home.
Starting now, insulate pipes that are exposed to outside walls of your home or in your garage. Use insulating tape, newspapers, or foam to line the pipes so they'll keep the water from freezing inside.
Open under-sink cabinet doors during extremely cold temperatures, allowing heat from your furnace can reach your pipes.
Leave faucets running at a fast drip so that water can't freeze.
Keep bottled drinking water on hand, as well as gallons of clean water you can use to fill toilets if your pipes freeze.
A Mild Spring
April and May are expected to be cooler than normal, with below normal amounts of rainfall. This will be a good time to do some spring cleaning.
Clean out debris from yard drains, gutters and downspouts.
Check outdoor faucets and hose bibs to ensure that water flows freely. If an outdoor faucet drips or you notice leakage inside your home when the hose is turned on, a frozen pipe over winter could have cracked and may need to be replaced.
Make sure your sump pump works.  When you pour a few buckets of water into the sump pit, the pump should quickly turn on. If it doesn't, have a plumber inspect it to see what the problem is.
Have your water heater drained to make sure it continues to work efficiently.
A Hotter, Rainier Summer
The Almanac predicts that summer in Maryland will be hotter and rainier than normal, with the hottest times in late June, mid-July, and much of August. A lot of rain could take place in the form of a tropical storm or hurricane from early August to mid-September.
If you checked your sump pump in the spring, you shouldn't have a problem. If you experience basement flooding at this time, you'll want to consider having your sump pump replaced.
A Warmer, Wetter Fall
September and October are expected to be warmer than normal, with above-normal rainfall.
Make sure to clear leaves and debris from outside gutters and downspouts to ensure easy drainage when water freezes and thaws throughout the winter season.
All of us at Putman Plumbing wish you a safe and blessed New Year! If you need any plumbing advice, a new water heater, drain cleaning or anything else in 2016, give us a call.