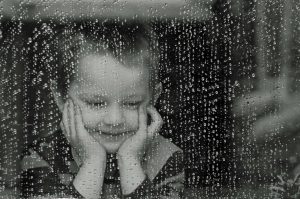 With all the rain and flooding in Maryland, an emergency declaration remains in place for Frederick County indefinitely. Officials are urging residents to conserve water to relieve a wastewater treatment plant at risk of overflowing.
How Can I Conserve Water?
You can do your part to help by following these tips:
In the Kitchen
Don't run the dishwasher unless it's full.
If washing dishes by hand, don't let the water run. Fill one basin with wash water and the other with rinse water.
Designate one glass for your drinking water each day or refill a water bottle to reduce the number of glasses to wash.
Use disposable dishes if available.
Soak pots and pans instead of letting the water run while you scrape them clean.
Use the garbage disposal sparingly. Instead, compost vegetable food waste and save gallons of water.
Wash fruits and vegetables in a pan of water instead of running water from a faucet.
Keep a pitcher of drinking water in the refrigerator instead of running the faucet. This way every drop of water is used.
Steam vegetables instead of boiling them.
Prepare foods like sandwiches that don't require dishes that need to be washed.
In the Laundry Room
Wash fewer loads, and make sure each load is a full size.
Don't use the permanent-press cycle, which generally uses 5 more gallons of water than other cycles.
In the Bathroom
Restrict showers to just a few minutes per family member.
Take short showers instead of filling up the bathtub.
Turn off the water while brushing teeth.
While waiting for hot water in the shower or sink, collect the water and water plants or give to pets so it's not wasted.
Wipe out the sink with a towel or washcloth rather than rinsing with water.
Don't use water to clean the driveway or patio. Use a broom instead.
Don't wash vehicles.
Turn sprinkler heads off and don't water the lawn (you shouldn't have to with all this rain!)
Call Putman Plumbing if You Have Questions About A Plumbing Problem
This time of year (especially this year), homeowners are likely to have problems with sump pumps backing up and getting water in the basement. If this is the case for you, give us a call and we'll be happy to come out and see what the problem is, and install a new sump pump if yours isn't handling the job. We're always happy to help with any plumbing problems for Frederick County residents!