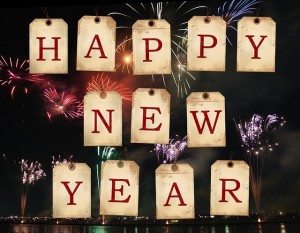 Can you believe it? It's already 2014. While you're making resolutions to improve yourself, don't forget to make goals to improve your home. Some of those things may be ways to maximize water efficiency and save on bills – which will make you a happier homeowner throughout the year.
Schedule a Plumbing Inspection
If you haven't had a plumber check out the water heater, pipes and other fixtures in a while, you should do it as soon as possible. Even if nothing seems wrong with the way your water flows, it's a good idea to have someone come in once year to check that everything is working as well as it should. Chances are your plumber can help you save on water and heating bills with a few suggestions.
Conserve More Water
Talk to your family about how everyone can help cut back on your water bill. Tell the kids not to let the water run when brushing their teeth, and encourage them to take shorter showers. Load up your washing machine and dishwasher as full as possible, and don't water the lawn when rain is in the forecast. You'll see lower water bills before you know it.
Consider Going Green
By replacing your current water heater with a tankless model, or installing fixtures like eco-friendly toilets and low-flow shower heads, you can help conserve water and energy. And with certain green improvements to your home, you might also qualify for tax rebates.
Make Kitchen and Bathroom Upgrades
Whether you've added more children to the family or the kids have grown and left the nest, certain plumbing changes can make your home function more comfortably. If the kids have trouble pulling out the old rickety faucet in the shower, you could replace it with a new one. Installing a commercial-style faucet with a pull-out sprayer in your kitchen sink could make rinsing stacks of dishes a lot easier. And if you've dreamed for years about soaking in a jetted tub, maybe this is the year it will finally happen.
We at Putman Plumbing wish you a safe and Happy New Year. Let us know if we can help you meet your plumbing needs in 2014.