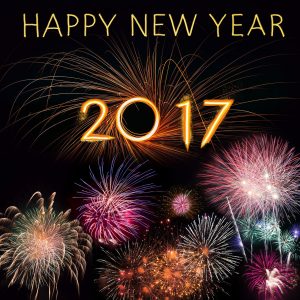 Are you setting goals to be healthier in the New Year? Maybe to drink more water, eat more fruits and vegetables and get more exercise? Well, just as it's important to improve yourself, you should also be thinking of ways to improve your home. Making some changes to your home's plumbing can make you feel like you're doing your part in conserving water while also lowering your bills in 2017.
Switch to a More Efficient Toilet
Nearly 30 percent of your home's indoor water use comes from the toilet. If you have an old toilet that uses more than 1.6 gallons of water per flush, it's a good time to replace it with a high-efficiency or low flush model that uses only 1.28 gallons per flush.  You could also consider a dual-flush toilet which has separate flush buttons for liquid and solid waste.
Buy a Low-Flow Showerhead
Many older showerheads use at least 2.5 gallons of water per minute, which can really add up if you have a lot of people in your household. Purchasing a new ultra low-flow showerhead can save half a gallon of water per minute, resulting in big savings on your water bills as well as on your energy bills due to less demand on your water heater.
Update Your Water Heater
According to Energy.gov, the second largest energy expense in your home is the water heater (heating and cooling is first). A new energy efficient water heater might dent your pocketbook when you make the initial purchase, but the savings you'll see on bills in upcoming years will be worth it. You can also enjoy tax incentives of buying an Energy Star certified water heater. Talk to one of the plumbers at Putman Plumbing to find out more.
Fix Leaks and Drips
You could be spending much more on your water bill than you need to just by letting that annoying faucet continue to drip. Have a licensed plumber come and take a look at dripping faucets and examine any places in your pipes where you suspect leaks. You'll appreciate the savings after you get those fixed.
Putman Plumbing Wishes You a Happy New Year
As we end 2016, we feel blessed to have worked with long-term and new customers throughout this past year, and we look forward to seeing what the New Year will bring to our business! From all of us at Putman, have a safe and very happy New Year!