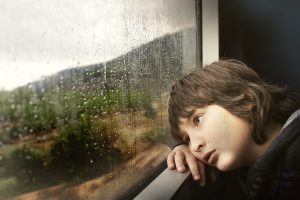 They say April showers bring May flowers, but in Harford County, there's a good possibility strong showers could continue into May. That means if your sump pump isn't prepared to take on extra rain, you could be dealing with nasty damage to your basement and any belongings you have down there.
Follow these tips to make sure your sump pump will work properly when needed.
Remove Debris Around the Sump Pump
Check around the sump pump to make sure gravel, mud, or rocks that can get sucked in and cause it to jam up. Also check for debris that's caught in the "weep hole," the tiny hole located between the pump and the check valve. Clean it with a toothpick if necessary.
Test the Float Switch
The float switch detects when water in your basement gets too high. If the switch isn't working, your sump pump won't be activated. To test it, pour several gallons of water into the sump pit and wait for it to turn on. You should automatically hear it removing the water, then it will turn off. If you don't hear this, call us.
Check the Check Valve
On the discharge line of your sump pump you'll find the check valve. This is what keeps water from flowing back into the pit after the pump turns off, so if it's broken you'll hear the sump pump restart and begin pumping again right after it turns off. To check it, make sure the internal flap can swing freely. If it doesn't, use water and vinegar to flush out minerals that could be making it stick.
Check the Power Cord 
First, you'll want to make sure the power cord is plugged in, then make sure it's not in a position to get tangled with the float. You may want to use tape to position it out of the way.
Call Putman Plumbing if You Notice a Problem With Your Sump Pump
We are open and ready to help with all of your plumbing problems. Our technicians are taking stringent safety precautions to ensure our customers remain safe and healthy while we're in your home. Please give us a call and we'll be happy to help!