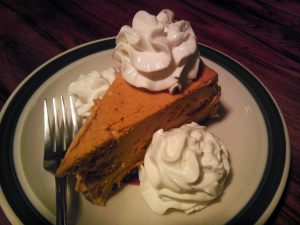 We're thankful for all our friends, family and customers who keep Putman Plumbing in business year after year. We wish you and yours a happy Thanksgiving filled with delicious food, warm memories and lots of laughs.
To avoid plumbing problems while you have a house full of guests, follow these tips!
Don't pour grease down the drain. It can harden and will eventually clog pipes. Always pour grease and oil in a can and then throw it away after it hardens.
Don't put bread and rice in the drain, since they'll expand and cause clogs.
Don't put turkey bones, pumpkin rinds, or onion peels in the garbage disposal since they can dull the blades and even stop your garbage disposal from working.
Make Sure to Support Small Business Saturday!
Please support your local Middletown and Frederick County businesses this Saturday. They are the ones who keep our wonderful little community thriving!
Happy Thanksgiving from all of us at Putman Plumbing! If you have any plumbing problems, give us a call.