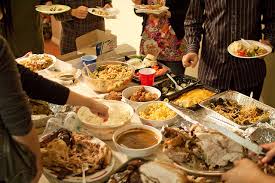 If you have family and friends coming to stay in your Frederick County home this month, the last thing you'll want to deal with is a messy plumbing problem while they're there. Take some steps now to ensure your guests have a comfortable Thanksgiving visit.
Here are a few things you might want to have a plumber check before guests arrive.
Do You Have Enough Hot Water?
If your water turn cold when the third person in your family takes a shower, imagine what will happen when four extra people are there.  You may have sediment sitting in the bottom of your hot water heater that prevents the water from heating as it should, so it's a good idea to have a Middletown plumber drain it before guess arrive. If your hot water heater is 10 years or older, you may consider having a new one installed before the holidays. If you have guests stay with you frequently throughout the year, think about getting a bigger hot water heater.
Are the Toilets Flushing Well?
Do you have to flush twice sometimes to get everything down? There may be a clog somewhere in your plumbing pipes, which will become backed up even more with multiple guests using the toilet — and even lead to a messy overflow. Have a plumber check for clogs or broken parts, and then encourage your family not to use flushable wipes.  They could be the reason your pipes are getting clogged.
Is the Faucet Dripping?
A slow drip can already cause your water bill to add up, so when you add hand-washing, showering, and  flushing when guests are there, your bill will go through the roof. Have a plumber fix the leak now so you can keep extra money in the bank for holiday gift giving.
Is Water Taking Forever to Drain in the Kitchen Sink?
When you're cooking for a crowd and rinsing dishes, you won't want a clogged kitchen drain. Liquids should flow straight through when you pour them down the drain, so if it's taking a few minutes or even seconds to disappear, call a plumber to clear the clog.
Is the Garbage Disposal Working?
If you smell something rotten in the garbage disposal or don't hear the blades turning when you turn it on, make sure to call a Frederick County plumber. You'll need to use a working garbage disposal for Thanksgiving and the rest of the weekend!
Putman Plumbing is Your Trusted Plumbing Company for Holiday Plumbing Problems
We want every Frederick County resident to enjoy this season with family and friends. If you have a plumbing problem, give us a call and we'll take care of it right away!