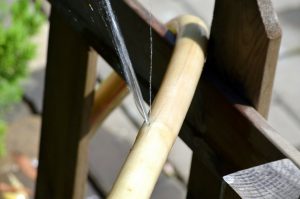 Spring has officially arrived in Frederick County. Before you find yourself in a pool of a mess during the warmer seasons, be sure to go through this checklist to avoid any plumbing problems.
Is Your Sump Pump Working?
In heavy spring downpours, your sump pump can keep your basement from flooding. Pour a few buckets of water into the sump pit and make sure it turns on, runs for a couple minutes, then turns off. If it doesn't turn on, keeps running, or makes strange noises, call a plumber since it may need to be replaced.
Are Your Faucets and Toilets Leaking?
You could reduce your water bill by fixing these. Check your faucets and around the base of your toilet for signs of water. To see if there's a leak in your toilet tank, add several drops of food coloring to the tank. If it's leaking, you'll see color in the bowl within the hour.
Are Your Outdoor Faucets Working?
Check outdoor faucets and hose bibs to make sure the water flows freely. If the faucet drips or you notice leakage inside your home, it may be the result of a frozen pipe over winter. Have this replaced or repaired to prevent damage.
Is Your Yard Ready for Spring Rain?
Make sure yard drains, gutters and downspouts are cleaned out, open, and free of debris to prevent too much water from pooling around your house and in your yard.
Call Putman Plumbing for Plumbing Help in Frederick County
If you notice leaking faucets or toilets, a broken sump pump, or see standing water in your yard after a heavy rain, give us a call. It's always a good idea to address plumbing concerns before they get too serious and cause damage to your home. We love to keep families in Middletown happy, so give us a call today!