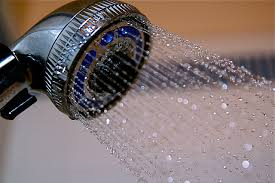 If it's time for you to replace your water heater or you're just looking for a more energy-efficient option, ask your plumber about a gas condensing water heater.
In a conventional water heater, fuel is burned in an open chamber and hot combustion gas rises through a flue in the center of the tank.  Most of the heat is used to warm the water in the storage tank, but some of it gets wasted when it exits through the vent pipe.
Condensing gas water heaters have a tank as well, but they are more energy efficient. In fact, some of them are Energy Star certified. Instead of sending the exhaust gases up and out the flue, the condensing unit blows gases through a coil at the bottom of the tank. Cold water that comes in flows around the hot coil and gets heated quickly. The exhaust is cooled to where there is condensation.  Like gas condensing furnaces, gas condensing water heaters require venting through a vertical PVC pipe and a condensate drain, so it's important to have a plumber who is knowledgeable in installing them.
After switching to a condensing water heater, you'll notice lower gas bills and run out of hot water less often. That's a big deal, especially if you have a large family who enjoys warm showers every morning!
Call Putman Plumbing for Water Heater Advice in Frederick County
Go ahead and do some research. Take a look at Energy Star recommended models of water heaters and then call us. Whether you're thinking about a tankless water heater, a condensing water heater or just a more energy efficient conventional water heater, we can help you make a decision and help you choose the correct size and brand of water heater for your home, and install it right the first time. We look forward to speaking with you soon.