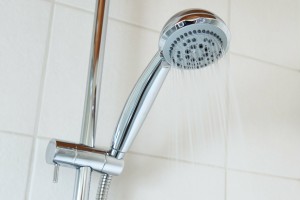 Most of us in Middletown have to pull our kids out of bed on school mornings. But if your kids are jumping out of bed in the morning and fighting to get into the shower first, it's probably because none of them wants to be stuck with cold water. Your water heater should be able to keep enough water warm enough for each of your family members to get through their morning routine. If that's not happening, you should probably think about getting a new one.
So where do you begin? We have a few tips.
Choose the Right Size
You may have more family members living in your house now than you did when you first moved into your home or bought your last water heater. Or, maybe you're in the empty nest phase. You don't want to buy a new water heater that won't match the needs of your current household. According to Energy.gov, you should calculate the most amount of hot water that is needed at the busiest time of day. For example, if one hot shower takes 10 gallons of water and you have five people taking five showers in a row, that's 50 gallons of hot water needed. Most homeowners don't wash clothes and run the dishwasher in the same hour that people are taking showers, but if you do, you might need an even bigger water heater.  To find out more about size requirements for tankless, solar, and different types of storage water heaters, you can find more information here at energy.gov.
You'll also need to consider space requirements. A newer model might be shorter and wider than your old one. And if you have to fit it in a closet or other tight space, that can be a big deal. Talk to an expert at Putman about the right size water heater for your family.
Worksheet for Estimating Peak Hour Demand/First Hour Rating (courtesy of energy.gov)

Use
Average gallons of hot water per usage
Times used during 1 hour
Gallons used in 1 hour
Shower
10
×
=
Shaving (.05 gallon per minute)
2
×
=
Hand dishwashing or food prep (2 gallons per minute)
4
×
=
Automatic dishwasher
6
×
=
Clothes washer
7
×
=
Total Peak Hour Demand
Consider Energy Efficiency
In April 2015, the government passed new efficiency regulations on water heaters, so by buying a new water heater you will most likely save on utility billst. A tankless, or point of use water heater only needs to warm water as it's being used. Solar water heaters help lower utility costs and reduce environmental impact. You may also want to ask about Extra Recovery models, High Input models, and High Performance models.
Hire a Plumber to Install It
If you're a handy person, it may look like there are only a few steps to removing an old water heater and installing a new one. It may look easy. But there's a lot more to it than it looks. Here are just a few reasons why it's important to hire a plumber to do the job.
Licensed plumbers keep up with the latest changes in building codes and safety requirements — things that may have changed since the installation of your last water heater.
For a gas water heater, a plumber will test to see if it is venting properly to avoid a build up of dangerous gas in your home.
A new electric water heater may require more current than an older model.
An honest plumber will back up his work. If something isn't working right after a plumber installs it, he'll come back to see what the problem is.
Before you start shopping for hot water heaters in the Middletown area, call Putman plumbing for advice. We will tell you the size and type of water heater you need, and install it for you right away. You'll be back to having to pull the kids out of bed in no time.