We found [Putman] through friends. The service that we have received from you throughout the years has been the best that we could ask for. Great service, cleanliness, politeness, and a great knowledge of what you are doing. Your staff is very professional, your service is great, and you are very prompt. If you say you are gong to be here at a center time, you are here. If we ask a question about the problem that you are here for you are willing to take the time to answer it. If there is any hidden problems that you come across while you are here, you do not hesitate to let us know about it, which I consider great. R. Gilbert
5% off on replacement OR
10% off drain cleaning OR
15% off repair
On your first service experience with us. Not to be combined with any other discount/offers. Does not apply to evaluation. May only be used once per individual customer.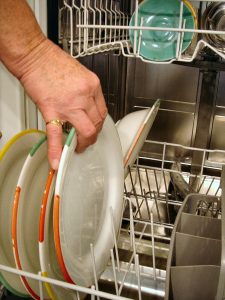 If you just can't seem to get your dishes clean no matter how many times you run the dishwasher, you're not alone. Hard water is a common issue for many Frederick County residents, and without proper treatment, it can dull your clothing, make your appliances work less efficiently, and can even clog your pipes. Keep riding to see how Putman Plumbing can help.
Signs of Hard Water
Hard water contains a buildup of mineral content, usually consisting of magnesium and calcium ions and other dissolved compounds. All of these minerals can build up and get stuck together, and is hard to rinse off. Here are some signs that you have hard water.
Your Clothes are Fading Fast
The minerals in hard water leave a residue on clothing, making their colors fade quickly and material feel scratchy. Hard water can also make even softest sheets feel rough.
You Keep Running Out of Hot Water
The large amount of sediment can build up quickly inside your water heater, making it more difficult to heat the water and eventually increasing your energy bills. So if your water heater is the right size for your household (10 gallons per person) but the last one of you in the shower is still getting cold water, you could have hard water affecting your hot water heater.
Your Dishes Won't Come Clean
When the minerals in hard water mixes with detergent, you'll find embarrassing white spots and film all over your dishes that won't rinse away. This can be frustrating and no matter what kind of detergent you switch to, you may not be able to get rid of that film. 
Your Shower Doors are Disgusting
You can clean your shower to your heart's content, but if your Frederick County home has hard water, soap scum will build back up quickly since those minerals will just stick to it and make it hard to rinse away. Hard water will also leave a film in your hair and on your skin that can dry them out.
How Can Putman Plumbing Help Get Rid of Hard Water?
We can install a water softening system or conditioner to reduce excess calcium and magnesium ions in your water, and replace them with sodium ions. Sodium ions allow residue and buildup to dissolve more easily, leaving you with softer laundry, cleaner dishes, healthier hair and skin, and lower energy bills.
Talk to a Putman plumber about having either a whole house water conditioning or softening system installed, or about having one put in under your kitchen sink for cleaner drinking water. We're always here to help, so just give us a call!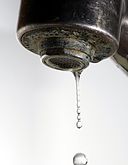 Do your clothes seem to fade quickly? Are your showers not as hot as you'd like for them to be? Are your clean dishes covered in a film? If so, you could be dealing with hard water.
Hard water contains a buildup of mineral content usually consisting of magnesium and calcium ions, along with other dissolved compounds. This high mineral count can lead to several problems.
Laundry Trouble. Because the minerals in hard water leave a residue on laundered clothing, it often makes clothes fade quickly and feel scratchy. It may also make linens feel rougher than they should.
Water Temperature Issues. Hot water heaters may not work as efficiently if you have hard water. The large amount of sediment can build up quickly inside water heaters, making it more difficult to heat the water and eventually increasing your energy bills. Other appliances used to heat water can become clogged with minerals as well.
Film Buildup. Since these pesky minerals in hard water don't rinse away in the dishwasher, you'll notice residue on clean plates, cups and utensils. You'll also notice a film not only on shower walls and doors, but also left in your hair and on your skin, which can be really irritating.
How Can I Get Rid of Hard Water?
Having a water softener installed in your home can eliminate the problems caused by hard water. Without getting too technical, what a water softener does is swap out excess calcium and magnesium ions with sodium ions. Sodium ions get along better with soap and allow the residue and buildup to dissolve much more easily, leaving you with softer laundry, cleaner dishes, healthier hair and skin, and lower energy bills.
We at Putman Plumbing would be happy to talk to you about installing a water softener in your home. Give us a call.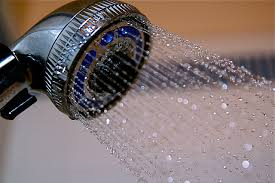 Let's face it, everyone loves Snuggies and Chia Pets, but their novelty always wears off quickly.  If you're looking for the perfect gift for that special someone, why not consider something they can appreciate for years to come?
An Updated Bathroom
Maybe your wife would love to soak in a bigger tub, or have a shower head with a massager. Your husband might like a taller sink so he doesn't have to bend down so far to shave. Instead of buying each other gloves and scarves, think about something you could both enjoy all year long.
Water Softeners
If your mother has been complaining about the buildup on her dishes and shower stall, she might benefit from a water softening system. Hard water contains high levels of minerals that can make water taste bad, clog drains, leave buildup on dishes and keep appliances from working their best. Water softening systems or conditioners reduce these mineral levels, giving you clean, clear water.
A water conditioning and softening system can be installed under the sink for kitchen needs, or used as a whole house system.
Clean Drinking Water
Tired of filling up the filtered water pitcher over and over again? You may want to consider having a filtering system installed under your kitchen sink. We can make recommendations so your family can enjoy clean water straight from your faucet.
These are just a few of the services we can help you with. We can also give you advice about new dishwashers, garbage disposals, and more. If you have any questions, give us call!
Do you currently have a plumbing or water problem but aren't sure if we're the ones to take care of it? Worry no more because here are the services we provide and the products we install and repair:
Well pumps
Well lines, public water lines to dwelling
Water treatment system
Water and sewer lines throughout a dwelling
Expansion tanks: now required by Frederick County code
Water heaters and alarm systems
Pressure tanks
Showers, tubs, sinks
Faucets
Toilets
Dishwasher installation
Icemaker installation
Laundry tub
Outside hydrants
Clearing drain lines
Drain maintenance programs
Sump pumps
Septic lines
Don't hesitate to contact us with any and all of your plumbing problems.
Having clean water to drink, bathe in and wash with is an important part of daily life. While tap water can be relatively clean, there are still several factors that can make your water even cleaner and safer.
EPA regulations in city water call for added chemicals, which can be harmful to the body. Municipalities have stated they have done their part to provide consumable water to homes, but it is up to the homeowner to take it from there.
Various water conditioning systems can be installed either in your whole house or target areas, such as the kitchen sink, to further ensure clean water for your family. These systems have advantages and disadvantages, and some require much less maintenance than others, but we want to make sure you get the overall advantage of clean water in your home.
Here are some of the water conditioning options worth considering:
Softeners: These will get rid of hardness in the water and allow the water to clean more efficiently. This means that salt blocks or crystals will be occasionally put in a holding tank, which requires a backwashing sequence once or twice a week.
Acid Neutralizers: This option will raise pH to a 7. Water under a neutral 7 has the ability to corrode and deteriorate metal fixtures and pipes, which could cause them to fail.
Purifiers: Oftentimes, purifiers are installed under the kitchen sink to provide clean drinking water. They use carbon filters, which must be changed routinely to avoid bacteria buildup.
Chlorine Filters: These are installed within city water systems to remove chlorine from water.
Ultra Violet Lights: UV lights destroy bacteria found in well water. A UV light is the last piece of equipment the water flows through before being consumed or heated. The light bulb needs to be replaced once a year for optimum effect.
Contact Putman Plumbing for more questions about water conditioning, water testing, and having the cleanest possible water in your home.