Usually will come within a day of call. Very efficient -- explains what is being done and what the cost will be. No surprises, and great cleanup.
Margaret Redmond
5% off first time plumbing replacement
10% off first time drain cleaning
15% off first time plumbing repair
Not to be combined with other discount offers. Does not apply to evaluation. May only be used once per individual customer.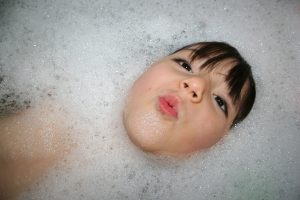 In hot, sticky weather, even kids who hate baths can't avoid bathing at the end of every day. If you have a large family, water usage can really add up to create a much bigger water bill in the summer. We've put together a list of ways you can conserve water in your bathroom this summer so you have more money to spend on fun stuff.
Take Showers Instead of Baths
Yes, it's hard to get toddlers to give up splashing in the tub. But as soon as your kids are old enough, have them switch to showers. The average bath uses 35 to 50 gallons of water, whereas a 10-minute shower with a low-flow showerhead only uses 25 gallons. Multiply that by 30 times a month, and you'll save 300 gallons per person.
A low-flow showerhead may cost you up front, but you will save money down the road. Conventional showerheads flow at around 5 gallons per minute while low-flow showerheads typically flow at 2.5 gallons per minute.
Reduce Water Usage at the Sink
That constant drip you've been dealing with since spring isn't just annoying – it's wasting tons of water. You can lose 20 gallons per day from just one drippy faucet. Instead of just fixing the leak, consider having low-flow faucet aerators installed in your sink. Conventional faucets flow as high as 3 gallons per minute, but low-flow faucets flow at 1.5 gallons per minute.
And remember to remind your kids not to leave the faucet running while brushing their teeth!
Consider a Low-Flow Toilet
Flushing uses more water than anything else in the house. The average person flushes five times a day, so with kids home all summer long, that can really add up. Older toilets use 5 to 7 gallons per flush, but low-flow models use as little as 1.6 gallons.
Call Putman Plumbing in Frederick County
We can help you with leaks and clogs, install new faucets and toilets, and answer any other questions you have about summer plumbing. Just give us a call!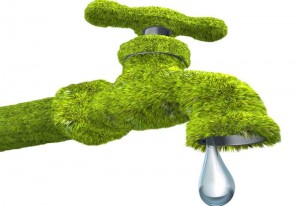 If you never got around to some of the home updates you wanted to make  in 2014, make a resolution to get them done in the New Year. Doing it for the environment is a great reason to make changes, but you'll also enjoy not having to pay as much for your energy bills.
Water Heaters
Starting on April 15th of 2015, the government will require that all new water heaters abide by updated energy standards. This means that from now on, all water heaters 55 gallons or less must meet an Energy Factor of at least 0.95. Builders of new homes and anyone looking to replace an old water heater in their current home will need to purchase one of these efficient models.
According to Energy.gov, the second largest energy expense in your home is the water heater. So while a new energy efficient water heater will initially cost you more to purchase, the financial savings you'll see in upcoming years  will make up for it. There are also various rebate and tax incentives to buying certain Energy Star certified heaters.
Toilets
Toilets account for nearly 30 percent of an average home's indoor water consumption. If your toilets use more than 1.6 gallons of water per flush, consider replacing them with high-efficiency or ultra low flush models that use no more than 1.28 gallons per flush.  Another option is the dual-flush toilet that you may have seen commercially, which has a flush button on the bottom for liquid waste and a flush button on top for solid waste.
Showers
You can cut your shower water use by up to 70 percent by installing an ultra-low-flow showerhead. Many of the older showerheads use more than 2.5 gallons of water per minute, while the newer showerheads use only two gallons per minute. Using ultra-low-flow showerheads will also save you money on your energy bills by reducing the demand on your water heater.
If we can help to make your home more energy-efficient in 2015, give us a call. Have a safe and happy New Year!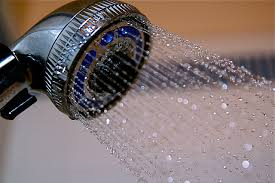 Let's face it, everyone loves Snuggies and Chia Pets, but their novelty always wears off quickly.  If you're looking for the perfect gift for that special someone, why not consider something they can appreciate for years to come?
An Updated Bathroom
Maybe your wife would love to soak in a bigger tub, or have a shower head with a massager. Your husband might like a taller sink so he doesn't have to bend down so far to shave. Instead of buying each other gloves and scarves, think about something you could both enjoy all year long.
Water Softeners
If your mother has been complaining about the buildup on her dishes and shower stall, she might benefit from a water softening system. Hard water contains high levels of minerals that can make water taste bad, clog drains, leave buildup on dishes and keep appliances from working their best. Water softening systems or conditioners reduce these mineral levels, giving you clean, clear water.
A water conditioning and softening system can be installed under the sink for kitchen needs, or used as a whole house system.
Clean Drinking Water
Tired of filling up the filtered water pitcher over and over again? You may want to consider having a filtering system installed under your kitchen sink. We can make recommendations so your family can enjoy clean water straight from your faucet.
These are just a few of the services we can help you with. We can also give you advice about new dishwashers, garbage disposals, and more. If you have any questions, give us call!
On a chilly morning, there's nothing like a hot shower to ease you into your day. So before you step into the tub to feel the shock of cold water spraying on your head, make sure your water heater is working properly.
There are a couple things that might prevent your water from reaching the right temperature:
Sediment
Over time, minerals can build up in the bottom of your hot water tank, producing a barrier between the heat source and the water being heated. This means it can take longer to heat your water, which you'll also notice if the dishes in your dishwasher aren't getting clean enough. You may even notice a popping or thumping noise coming from the water heater if there is significant buildup. Draining your tank every year or so can flush out the sediment to keep your water clean and hot.
Dealing with gas and scalding water can be dangerous, and if your hot water tank is older and you don't regularly drain and refill it, draining it may actually create an irreparable leak. Your safest bet is to have a professional plumber inspect and drain your water heater for you. During an inspection, a plumber will check the pressure relief valve, drain your tank to remove any sediment, and check for any rust or corrosion. If there is any metal or rust found in your tank's water, it may be time to replace your anode rod, which is a fairly inexpensive but very important piece that attracts chemicals in the water and keeps them from rusting away the tank liner.
An Old Tank
If after draining your tank, you still notice that your water isn't hot enough, it may be time to replace your hot water heater. The average unit lasts 10 to 15 years, so chances are if yours is getting up there in age, it won't be long before it quits. We'll be happy to tell you about our selection of hot water heaters, and about the advantages of tankless water heaters.
Call us today, so you'll be enjoying hot water for years to come.
Do you currently have a plumbing or water problem but aren't sure if we're the ones to take care of it? Worry no more because here are the services we provide and the products we install and repair:
Well pumps
Well lines, public water lines to dwelling
Water treatment system
Water and sewer lines throughout a dwelling
Expansion tanks: now required by Frederick County code
Water heaters and alarm systems
Pressure tanks
Showers, tubs, sinks
Faucets
Toilets
Dishwasher installation
Icemaker installation
Laundry tub
Outside hydrants
Clearing drain lines
Drain maintenance programs
Sump pumps
Septic lines
Don't hesitate to contact us with any and all of your plumbing problems.
It's that time again — time for family vacation when school is out and a tropical paradise is calling your name. While vacations with friends and family are a great way to relax and take a break from the norm, returning from a trip isn't always fun, especially if you discover that something is out of place.
If you've returned home and found a plumbing leak or a different plumbing problem in your house, we are here to help. Our plumbing professionals are ready to serve you. At Putman Plumbing and Heating, we want to help you get your home back in working order.
Contact us to schedule an appointment today.
If you recall one of the most famous marketing taglines of all time, you know the story of Avis: We're Number Two, but we try harder.
That means Avis carved out a position against Hertz of excelling with service. And it worked. That line meant that customers understood that the important thing was not who was number one, but who would provide better service. In fact, Avis made the customer feel like number one, which is what is really important after all.
That's why we at Putman Plumbing are delighted with our Number Two finish in the Best of Frederick voting for 2013. When you call Putman, you will always be number one because we will promise to always "try harder" and give you and your home the absolute best level of service you will get anywhere in Frederick County. Thank you!