Very personable and competent. They replaced the connector water lines to our bathroom sink as we asked, and also fixed the door of the cabinet under the sink! Dan Bonesteel
5% off on replacement OR
10% off drain cleaning OR
15% off repair
On your first service experience with us. Not to be combined with any other discount/offers. Does not apply to evaluation. May only be used once per individual customer.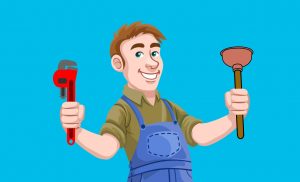 If you have a large, busy household like many families in Harford County, you've most likely heard the frantic call to stop a clogged toilet from overflowing. Hopefully you were successful, but if not it may be because you don't have the right kind of plunger. While we love to help with plumbing problems and should always take a look at clogged toilets, it's important for homeowners to know which plunger to use in an emergency.
Three Types of Plungers
Here are three kinds of plungers you may be familiar with.
The Flange Plunger
This type of plunger can work on toilets as well as drains in the sink and tub (but definitely separate plungers to avoid cross-contamination). The flange plunger is very flexible and has a cup with a soft, rubber fold-out flap for excellent suction to the toilet drain. The flap can be folded in to plunge sink and tub drains.
The Accordion Plunger
The accordion plunger is made specifically to unclog toilets and should really only be used in case of a severe clog. It generates lots of force, but it's made of hard plastic so it can scratch the surface of the toilet. It's not good to use on sinks because it doesn't create a good vacuum seal over the flat surface of the drain.
The Flat Plunger
The flat plunger is the typical plunger most homeowners purchase, even though it's not ideal for unclogging toilets. The flat cup is better for sticking on flat surfaces like bathtubs and sinks.
Tips for Clearing Clogs
To remove a clog before things get really messy:
Make sure to use the right plunger (the accordion or flange are best).

Seal the bottom of the plunger around the drain.

Create suction by pressing straight down rather than at an angle, then continue pulling up and pushing back in until the water recedes.
Prevent Clogged Toilets in the First Place
The best way to avoid a clogged toilet is to put only toilet paper in it, and not too much at a time. Flushable wipes can ball up in your drain and cause clogs, and paper towels, feminine products and diapers should never be flushed.
If you're experiencing frequent clogs or notice that you have to flush your toilet twice to get everything down, it's time to call Putman Plumbing. We have the professional tools to evaluate what is causing the clogs so we can fix it once and for all. Give us a call and we'll be happy to help!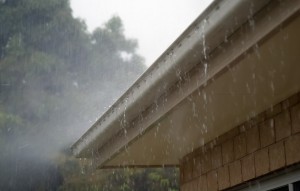 Hopefully Frederick County has seen the last of winter storms. With spring right around the corner, most of us are ready to get our homes back in order and looking clean. But while it's tempting to make cosmetic improvements first, it's important to check that all of your plumbing is functioning properly. That way, you won't find a newly renovated bathroom or sparkling clean basement under water.
Check faucets and hose bibs
Water should flow freely when you first turn on outside faucets or hoses. If a faucet drips or you notice leaks inside your home the first time the hose is turned on, you may have had a frozen pipe that cracked and needs to be replaced.
Examine drains and gutters
Grab a ladder and climb up on your roof to clear out all of the gunk that's accumulated over the winter. If drains and gutters are free of debris, you won't have to worry about damage-causing clogs when heavy spring rain begins.
Make sure your sump pump is working
You can do this by pouring a few buckets of water into the sump pit.  When the water level reaches 8 to 12 inches below the surface of the basement floor, the pump should quickly turn on, discharge the water then shut off. If it doesn't turn on, you'll need to call a plumber to see what the problem is.
Ensure that your bathroom is functioning at its best
In the tub, you should have strainers in place to prevent hair and other debris from clogging the drain. You can also clean your shower head with vinegar to remove mineral deposits that prevent proper flow.
To check toilets for hidden leaks, add five drops of food coloring to the tank. If the toilet has a leak, you'll see color in the bowl within 30 minutes. Also check around the base of the toilet for any leaks.
If you find any problems while checking on your home's plumbing, give Putman Plumbing a call.
Do you currently have a plumbing or water problem but aren't sure if we're the ones to take care of it? Worry no more because here are the services we provide and the products we install and repair:
Well pumps
Well lines, public water lines to dwelling
Water treatment system
Water and sewer lines throughout a dwelling
Expansion tanks: now required by Frederick County code
Water heaters and alarm systems
Pressure tanks
Showers, tubs, sinks
Faucets
Toilets
Dishwasher installation
Icemaker installation
Laundry tub
Outside hydrants
Clearing drain lines
Drain maintenance programs
Sump pumps
Septic lines
Don't hesitate to contact us with any and all of your plumbing problems.
It can be the most temperamental fixture of a home. And it can become pretty costly if not running at full capacity. In fact, nothing screams "home emergency" quite like a faulty toilet. Whether it fails to flush, backs up, leaks or continuously runs, toilet repair ranks at the top of the home repair priority list.
The following are problems you're most likely to encounter at some point with your commode, and the most common remedies.
Clogging
If your basic plunger doesn't do the trick, a toilet auger will usually take care of the tough clogs. If not, it's time to give us a call. And if the clogging occurs on a frequent basis, you may need to limit what you flush down your toilet or upgrade to a power-flush model.
Leaking
This is where it gets tricky. If there's water on the floor around your toilet, it could be a number of things: condensation from your tank, a leak in the incoming water pipes, a damaged toilet gasket or simply a toilet bowl assembly that has become jarred. First, check the tank for condensation and look at any visible pipes and connections for leaks. However, if the leak is hidden it may be beyond your ability to find and fix.
Running
Running toilets are usually the easiest to repair and manage. Begin by lifting the tank lid off the back of your toilet. Oftentimes it's a broken seal that keeps the toilet valve from letting water into it after the tank has refilled. Or it could be that the flap, fill valve or chain has fallen into disrepair. Through a quick assembly inspection, you should be able to determine which part needs to be replaced. Just be sure to cut off the toilet's water supply before replacing the toilet part.
Sometimes it's an easy fix. Sometimes it's complicated. When it comes to the commode, it's almost always urgent. Rest assured, when you call us, you and your toilet will be sitting pretty again in no time.