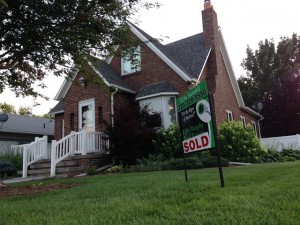 If you're buying a home in Frederick County this spring, you've probably already made your wish list including the number of bedrooms, preferred neighborhood, and whether you'd like a two-story or a ranch. But a lot of potential homeowners don't realize that even when they find the "perfect" home, they need to pay attention to the condition of the home's plumbing system.
Here are a few things that should always be checked when looking at homes. Some of them you can look for yourself, but some areas are better left to an expert plumbing technician at Putman Plumbing:
Bathroom Plumbing
Make sure the toilets flush right away and don't keep running for too long.
Check the base of the toilet for stains which could indicate leaks or water damage.
Check for a "soft floor" by straddling each toilet and rocking back and forth to see if the floor feels spongy, which indicates rotting.
Kitchen Plumbing
Turn on the dishwasher to make sure there's no loose connections. An improperly installed dishwasher can cause a huge amount of damage to not only the kitchen but also surrounding rooms and all the way into the basement.
Turn on the faucet to check the water pressure. If it's slow, there may be calcium and mineral deposits built up in the pipes.
Check the inside of cabinets for signs of water damage.
Basement Issues
Examine the hot water tank for rust and if you can't find a date on it, ask how old it is. If it's over 15 years it's almost time to replace it, so you'll need to add that into your budget.
Check exposed piping for signs of leaking or recent repairs and ask for a full history of leaking or flooding.
Standing Water
If there's standing water anywhere outside, it may indicate that there's an irrigation problem or there could be faulty sewer pipes that are leaking. This could end up with a big price tag, so you definitely want an expert plumber to take a look.
Plumbing in an Old Home
Old houses around Middletown have amazing character, but older homes may require a lot of plumbing maintenance. Old pipes made from iron, steel, clay or copper deteriorate over time, so buying an old home may mean upgrading the entire plumbing system to modern plastic pipes.
Modern plumbing pipes are made from plastic but they used to be made from clay, iron, steel or copper. These materials deteriorate over time and if the home you plan on buying still has its original plumbing, you'll need to budget for an entire upgrade to plastic pipes.
Why You Should Hire Putman Plumbing to do a Plumbing Inspection
Often, there are problems that can only be detected by a skilled plumbing technician. For instance, if you're looking at a home on a property near trees, there could be roots in underground pipes that will cause plumbing problems. To check for this and other problems, we can do a video inspection of underground sewer pipes, check your meter, outside hose bibs and gutters, and can detect signs of leakage in crawl spaces and basements that you may not catch. We've helped ensure lots of eager home buyers in Frederick County that they were making the right, or sometimes wrong, purchasing decision. Give us a call and we'll be happy to help you find the home of your dreams.