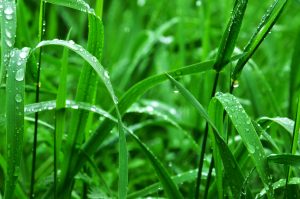 Spring rains are doing their job to make Frederick County lawns beautiful, but they can do a lot of damage to your basement if your sump pump isn't working. Before you find your belongings under water, here's how to know if your sump pump is working correctly, and what to buy if it needs to be replaced.
How to Tell if Your Sump Pump Should be Replaced
Is it old? Most sump pumps last around 10 years, so if yours is getting close to that, it may be time to look into a new one.
Can you hear it working? – It should kick on several times during a hard rain, so if you don't hear it running, it's probably not working right.
Is your basement floor wet? Water around your sump pit often indicates your pump isn't pumping out water fast enough.
Knowing Which Type of Sump Pump to Choose
Submersible – This popular cast iron sump pump sits in a hole or "pit" in the floor of your basement or crawlspace. When water near the pump rises to a certain level, it flushes water through piping that runs outside and away from the house.
Pedestal – This plastic pump has a motor that stands about two feet above the water, and only the part that pushes water out is inside the pit.
Most sump pumps have a 1/3 horsepower motor and remove around 2,000 gallons of water per hour, which is the average amount that builds up in a lot of rain.
A 1/2 horsepower model removes 3,000 gallons per hour, so if you live in a flood zone that's probably what you need.
A 3/4 horsepower model is available, and removes 5,000 gallons in an hour.
Talk to your trusted licensed Middletown plumbing company about which model is right from your home.
How a Sump Pump Keeps Working in a Power Outage
You can purchase a rechargeable battery pack to keep your sump pump running in a power outage. Some new models come with one.
If you have a second battery-powered sump pump, it will kick on when the power goes out or any other time the main pump quits.
A water-powered backup pump can be plumbed to a water line in the basement. It uses pressure in the pipe to suck water from the pit like a vacuum.
Why a Licensed Plumber Should Install and Repair Your Sump Pump
Water and electricity are a dangerous combination. We at Putman Plumbing know how to install and repair sump pumps safely to keep your family safe and your belongings dry. If you think your sump pump is on the way out or has already quiet, we can recommend the right model and install it before the next big rain.
Don't wait until your basement is flooded! Call Putman Plumbing today.