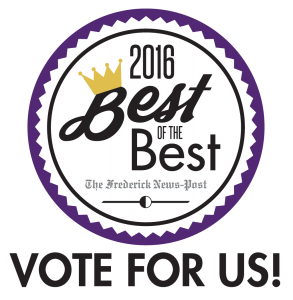 We can't tell you how much we appreciate your business. Can you  show us how much you appreciate our services? If we've ever helped you with clogged drains, an outdated water heater, stopped-up toilets or any other plumbing problem, vote for us in Frederick News-Post's Best of the Best contest. You can vote once per day through
August 21st, so vote as many times as you can to help Putman Plumbinh become the Best Plumber in Frederick County! 
Just click
here
to get to the service page of the ballot. If you vote in at least 60 categories, you'll be entered in a drawing to win $500. Good luck, and thanks for your help!