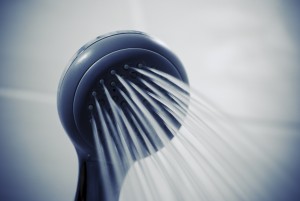 According to Water.org, the average American uses 176 gallons of water per day. While a lot of that water needing to be heated for showers and laundry – things we do at certain times of the day – the typical water heater continues to heat water 24 hours a day, 7 days a week, whether we need it or not. There's a more cost-effective and environmentally friendly method of heating water.
Tankless water heaters are growing in popularity in both new construction and existing homes. Let's look at a few benefits of switching to a tankless water heater in your Frederick County home.
Energy Efficient
Tankless water heaters only heat water as it's needed, so they are 50% more efficient than their traditional counterparts.
Longer Lasting
Tankless water heaters last 20 years or longer, where other models need to be replaced every 6-12 years.
Space Saving
Tankless water heaters don't have to be installed on the floor in the basement.  They can be placed on a wall in a closet and are much smaller.
Unlimited Hot Water
Storage tanks can only hold so much hot water, so if you have 5 people in your house but only have a 40-gallon hot water heater, the last person's going to get a cold shower. A tankless  model heats water on demand, so you'll never run out of hot water. You can also combine tankless models to meet large capacity needs such as hot tubs.
Plumbers Know How to Install Them
We at Putman Plumbing are on top of the most advanced plumbing technology, and we can make recommendations for size needs and placement of a tankless water heater in your Frederick County Home. We would love to talk to you about how much money you can save on monthly water bills and how much your family would enjoy endless hot water. Give us a call today!