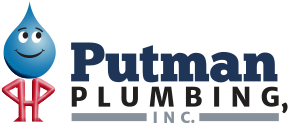 Last month, a Florida woman who needed an electrician called a company she didn't know much about. The technician who was sent out came into her home and attacked her in her garage – which could have led to a terrible ending if her neighbors hadn't heard her screaming. Investigators later discovered that the electrician had a long criminal history – including manslaughter – but the owner of the electric company he worked for knew nothing about it because he hadn't performed a background check.
It's scary to think about things like this happening when you invite strangers to work in your home. But when you call Putman Plumbing for help with your plumbing system, you are guaranteed to work with employees who have been background checked and are completely drug-free. We check for criminal history before we hire anyone, and we perform random drug tests on all of our employees.
Don't risk inviting a criminal into your home. Call the plumbing company in Frederick County that you can trust to keep your family safe.