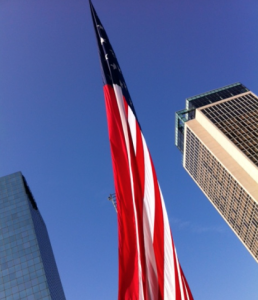 Putman Plumbing is opening our hearts in February to support the families of our service men and women.
To show our gratitude and support for these amazing families, we will make a donation to Folds of Honor with every service call this month. Folds of Honor is an organization whose mission is to honor the sacrifice of America's heroes while giving hope to the bearers of their legacy. They provide scholarships for family members of American military personnel who are killed or disabled while serving our country.
Children of service members who are enrolled in grades K-12 may receive funds to be used for private school tuition, educational tutoring, an accredited homeschooling curriculum, required books and school uniforms. High school graduates up to age 24 who are unmarried are eligible for college scholarships.
Spouses of deceased or disabled service who meet specific requirements can also receive college scholarships.
Folds of Honor was started in 2007 by golfers who wanted to raise money for families of these brave men and women. Since then, Patriot Golf Day, held on Memorial Day Weekend throughout the country, has raised over $25 million dollars for this very worthy cause.
Putman Plumbing is proud to show our support to the families who have suffered from the loss or injury of a loved one. With your plumbing service in February, we will donate a portion of your payment to Folds of Honor.
If you would like to learn more about the valiant efforts of this organization or make a donation, please click here. It doesn't take much to make a big difference.
To see the inspirational story behind Major Dan Rooney and the founding of Folds of Honor, click here.
We all know that freedom isn't free. So please join us in opening our hearts this month and beyond to those who protect our freedom.
God Bless!