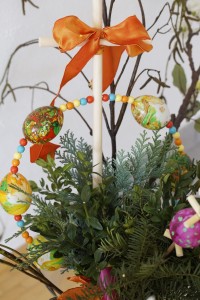 This weekend as we celebrate the resurrection of Jesus, take the time to look around and enjoy all the new life around us — green grass, blooming flowers, children giggling as they find their eggs. It's a beautiful time of year to count our blessings.
We at Putman wish you an Easter filled with good food, lots of laughs, and many new memories.
And remember not to pour that ham grease down the drain or garbage disposal!
Happy Easter from our family to yours.